Art and Craft Grade 4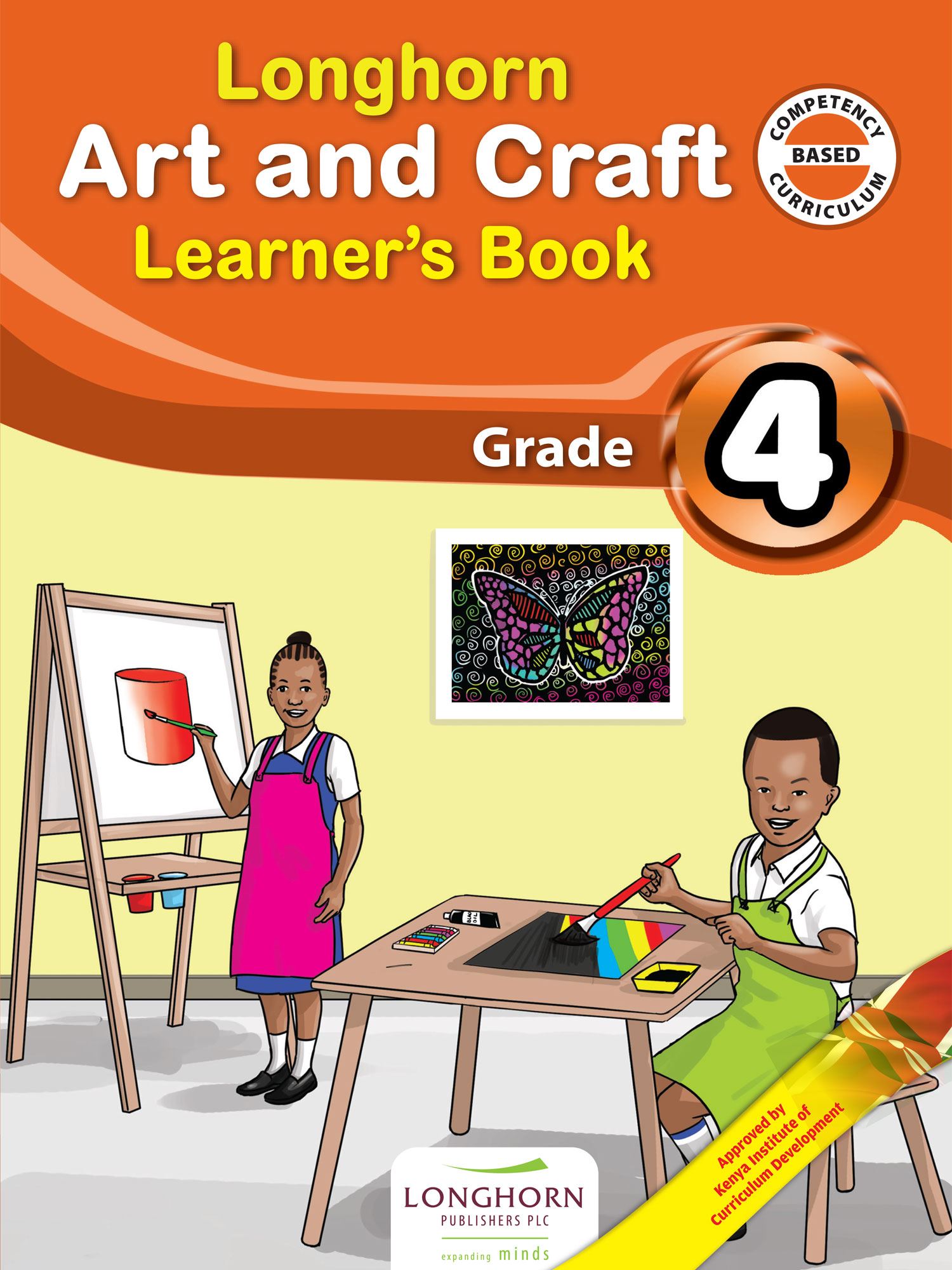 Authors
Boniface Mutembei, Juliana Olang'o, Mercy Chepkorir, Jackline Muthoni, Rose Kaburu
Exercises kit's authors
Boniface Mutembei, Juliana Olang'o, Mercy Chepkorir, Jackline Muthoni, Rose Kaburu
Publisher
Longhorn Publishers
Included in packages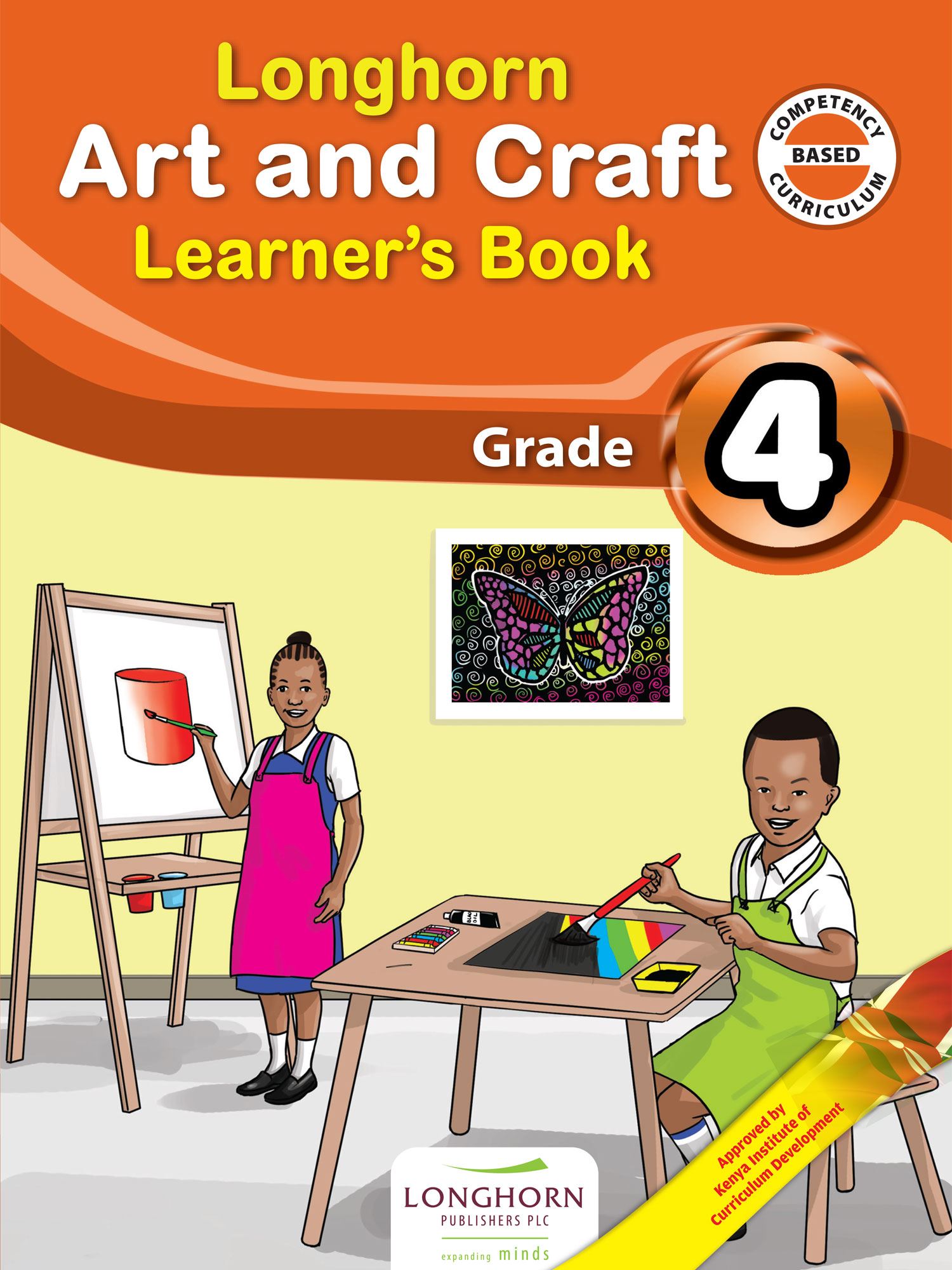 The study kit contains 61 chapters and teacher's exercises kit contains 18 exercises.

Authors

Boniface Mutembei, Juliana Olang'o, Mercy Chepkorir, Jackline Muthoni, Rose Kaburu

Exercises kit's authors

Boniface Mutembei, Juliana Olang'o, Mercy Chepkorir, Jackline Muthoni, Rose Kaburu

Subject

Creative arts

Grade

Grade 4

Kit's language

English

Publisher

Longhorn Publishers

Included in packages
Longhorn Art and Craft Learner's Book for Grade 4 is a book that comprehensively and exhaustively covers the new competence-based Art and Craft curriculum for Grade 4. The activities promote the acquisition of core competences, relevant Art and Craft skills, positive values and, pertinent and contemporary issues (PCIs) as outlined in the curriculum. 
The book: 
• Has well-sequenced and simplified approaches to Art and Craft techniques that encourage learning by doing. 
• Has step-by-step demonstrations with clear illustrations to guide the learner in carrying out given tasks with ease. 
• Provides a range of practical activities that build on the competences and empower learners to solve everyday problems by applying their creativity and critical thinking skills. 
• Provides easy-to-type video clip names in the Digital Spot section that demonstrate suggested techniques while enhancing learner's competence in digital literacy. 
• Has extended activities that allow learning to take place at home hence giving parents or caregivers a chance to contribute to the learning outcomes for their children. 
Accompanying this Learner's Book is a comprehensive Longhorn Art and Craft Teacher's Guide for Grade 4 with competence-based teaching guidelines, presentation and assessment.
1. Picture Making. Drawing
2. Picture Making. Crayon Etching
3. Picture Making. Painting
4. Picture Making. Montage
5. Indigenous Kenyan Crafts. Basketry
6. Indigenous Kenyan Crafts. Leatherwork
7. Indigenous Kenyan Crafts. Pottery
8. Design. Graphic Design
9. Design. Paper Craft
10. Mixed Media. Puppetry
11. Technology. Photography
12. Presentation. Mounting Artwork
13. Exhibition Skills. Artwork