Biology Secondary Form 2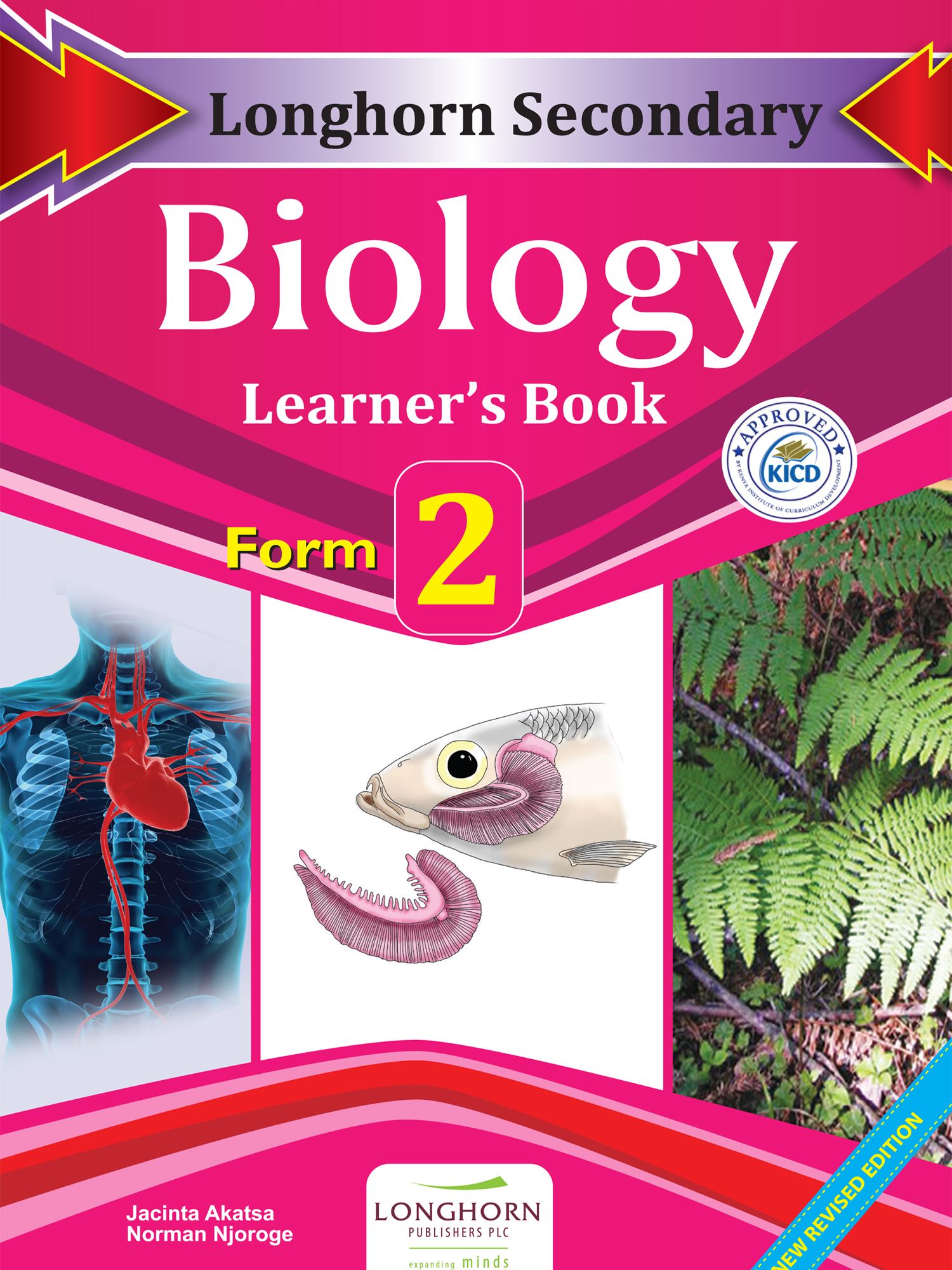 Authors
Jacinta Akatsa, Norman Njoroge
Exercises kit's authors
Jacinta Akatsa, Norman Njoroge
Publisher
Longhorn Publishers
Included in packages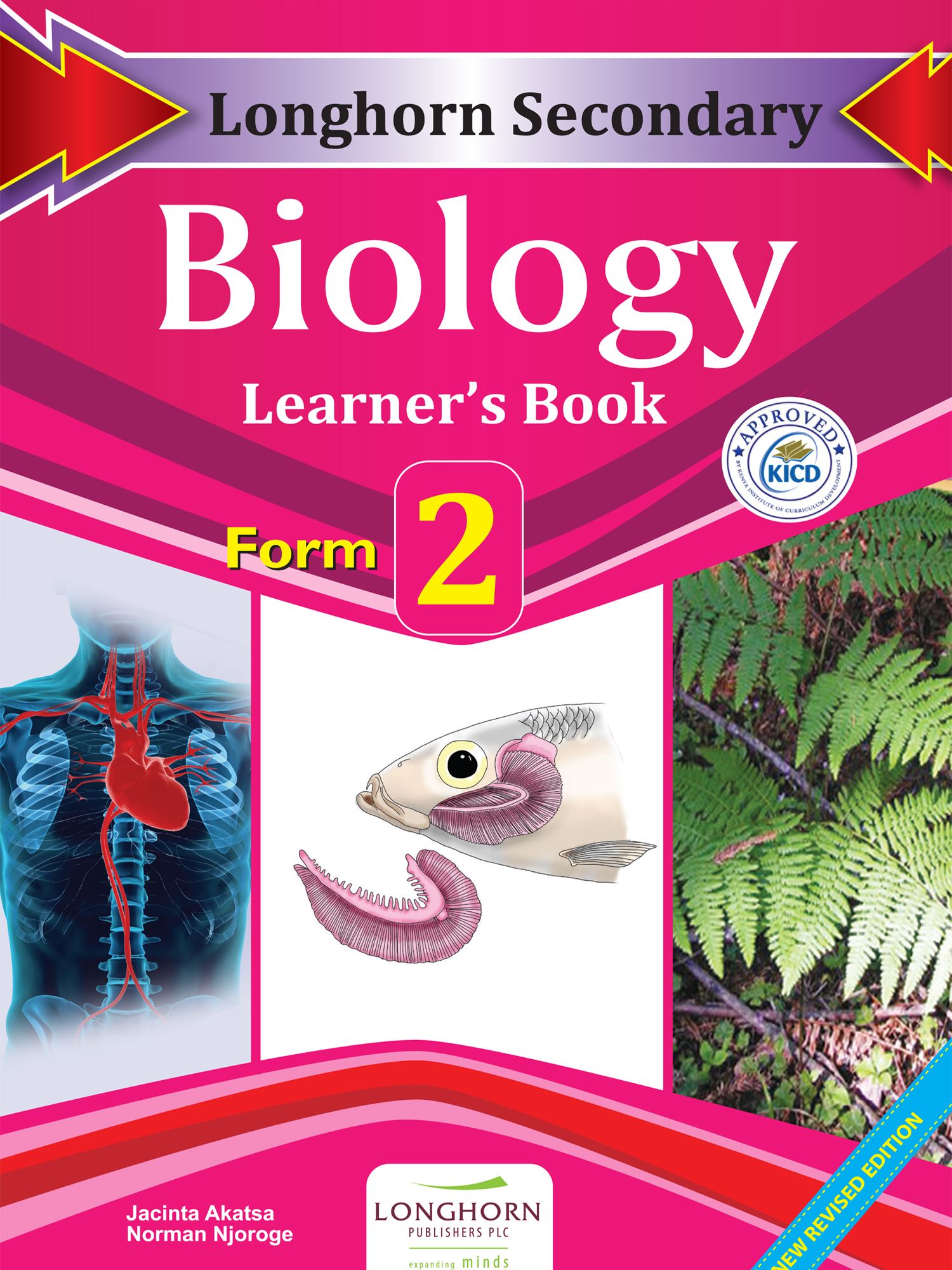 The study kit contains 30 chapters and teacher's exercises kit contains 26 exercises.

Authors

Jacinta Akatsa, Norman Njoroge

Exercises kit's authors

Jacinta Akatsa, Norman Njoroge

Subject

Biology

Grade

Form 2

Kit's language

English

Publisher

Longhorn Publishers

Included in packages
Longhorn Secondary Biology Form 2 adequately and appropriately covers the topics outlined in the Biology syllabus for Form 2. The book is developed in line with the curriculum implemented in 2003. It fulfills all the goals and targets of the secondary Biology syllabus. 
Longhorn Secondary Biology Series makes learning Biology easier by: 
• Presenting Biology as a practical subject, which guides the learner to acquire knowledge and skills for day-to-day life. 
• Integrating text and coloured illustrations. This enables the learner to relate the concepts for easier understanding.
• Providing relevant practical activities and diagrams for easier comprehension. 
• Having exam-type revision questions at the end of each topic as well as self-help exercises. 
• Including a glossary for learners to check out the meaning of new terminologies they encounter. 
The book is written by highly experienced authors and examiners of Secondary level Biology.
1. Transport in plants and animals
2. Gaseous exchange
3. Respiration
4. Excretion and Homeostasis
5. Extras