Mathematics 5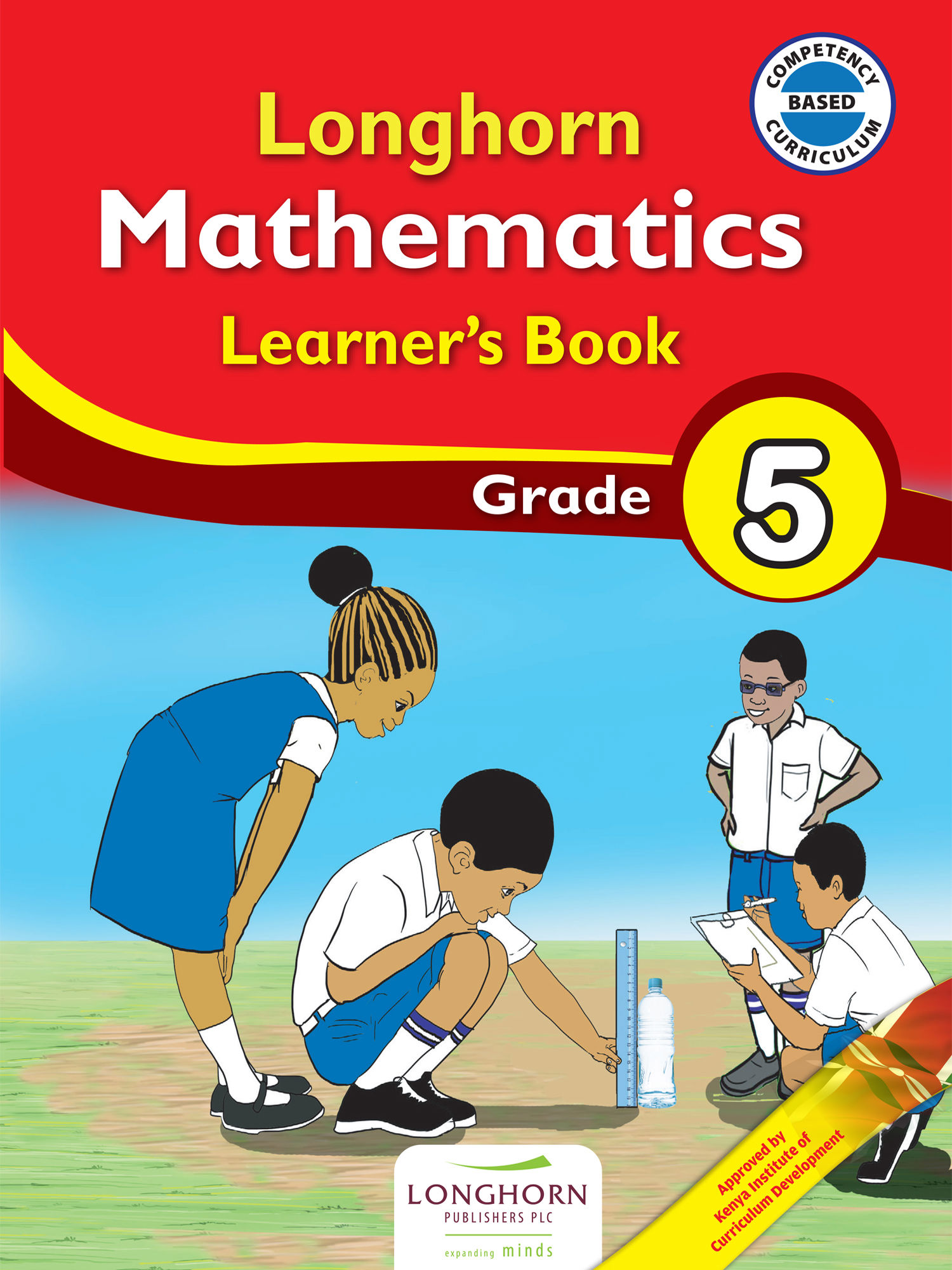 Authors
Tabither Opul, Isaac Ochoo, Thaddeus Mukhuri
Exercises kit's authors
Tabither Opul, Isaac Ochoo, Thaddeus Mukhuri
Publisher
Longhorn Publishers
Included in packages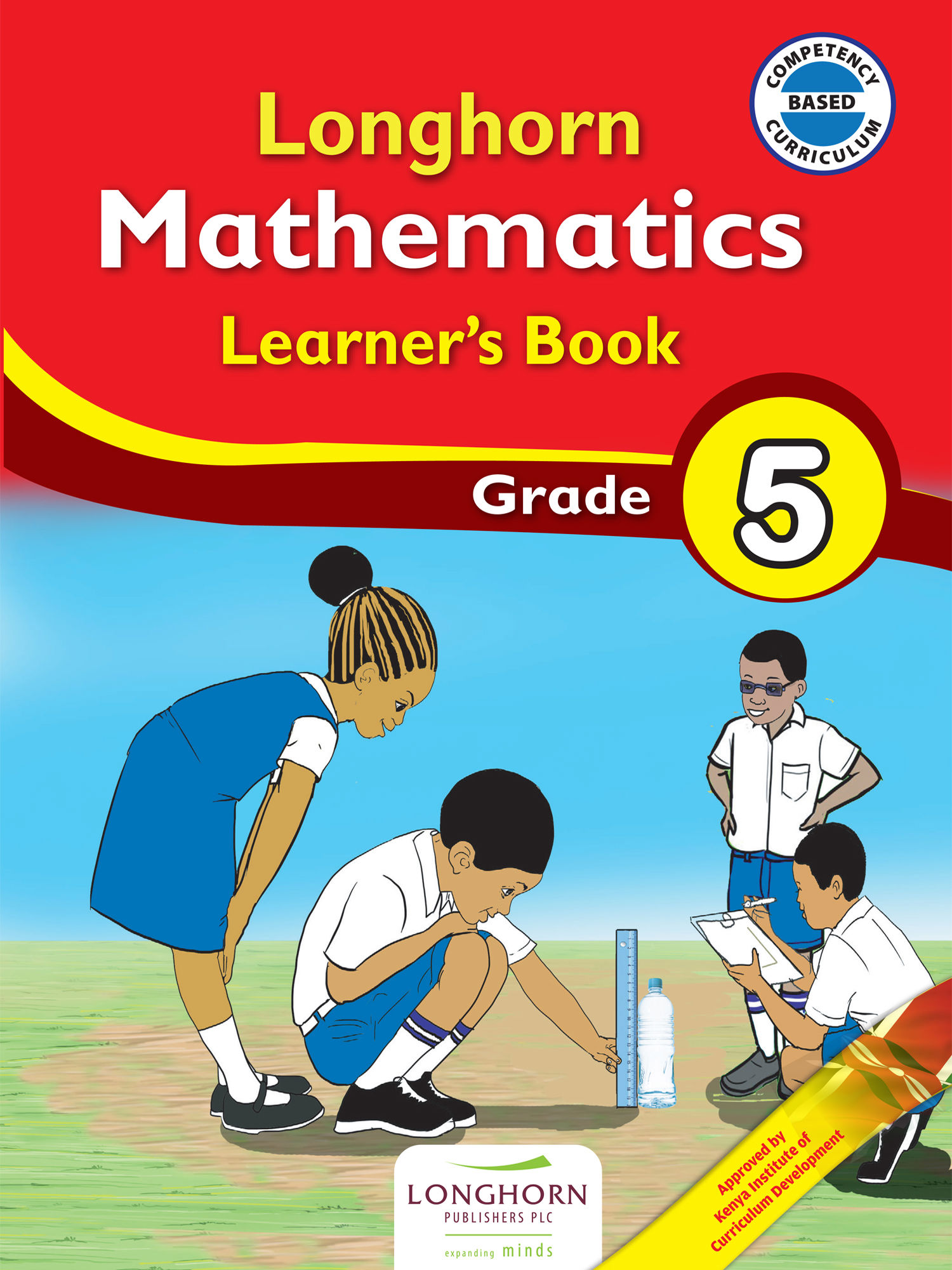 The study kit contains 97 chapters and teacher's exercises kit contains 103 exercises.

Authors

Tabither Opul, Isaac Ochoo, Thaddeus Mukhuri

Exercises kit's authors

Tabither Opul, Isaac Ochoo, Thaddeus Mukhuri

Subject

Mathematics

Grade

Grade 5

Kit's language

English

Publisher

Longhorn Publishers

Included in packages
Longhorn Mathematics Grade 5 Learner's Book is a book that comprehensively and exhaustively covers the new Competency -Based Mathematics Curriculum for Grade 5. It promotes the acquisition of core competences, relevant social skills, positive attitudes and values. It also promotes practical application of knowledge gained in the classroom. 
The content in the book is based on general experiences of the learner as well as Pertinent and Contemporary Issues (PCIs) covered in the curriculum. The book promotes social skills and values through activities and tasks which are organised within content areas, and that reflect the learner's environment and social realities in a simple but thought-provoking way. 
The activities and tasks also promote critical thinking and problem-solving skills as well as acquisition of important life skills among learners for a quick and careful response to challenges in the society.
1. Numbers – Whole Numbers
2. Numbers – Addition
3. Numbers – Subtraction
4. Numbers – Multiplication
5. Numbers – Division
6. Numbers – Fractions
7. Numbers – Decimals
8. Measurement – Length
9. Measurement - Area
10. Measurement - Volume
11. Measurement - Capacity
12. Measurement - Mass
13. Measurement - Time
14. Measurement - Money
15. Geometry - Lines
16. Geometry - Angles
17. Geometry - 3-D Objects
18. Data Handling - Data Representation
19. Algebra - Simple Equations
20. Extras