Environmental Activities Grade 3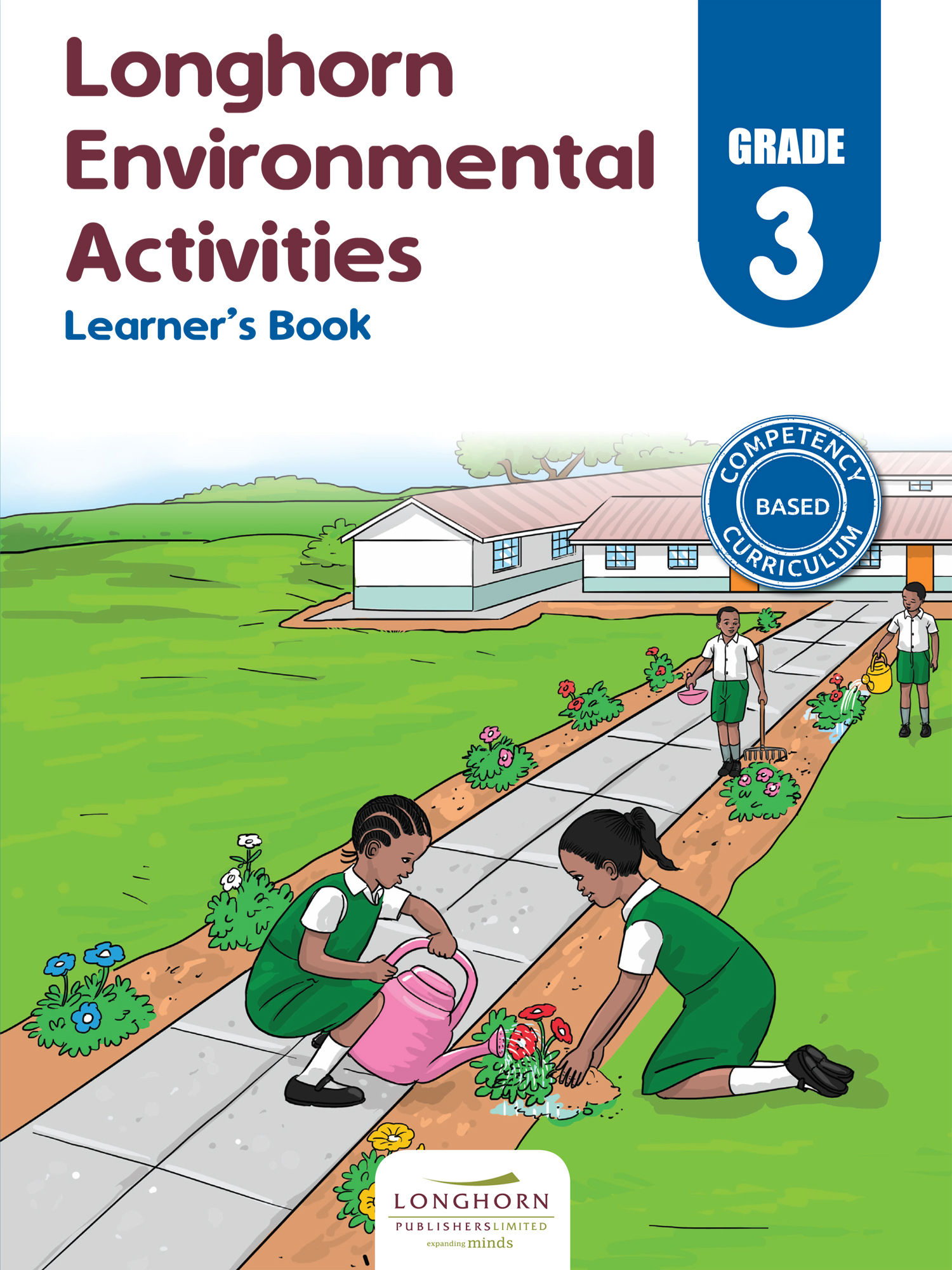 Authors
John Gikaru, Eric Owino, Chris Mutua
Exercises kit's authors
John Gikaru, Eric Owino, Chris Mutua
Publisher
Longhorn Publishers
Included in packages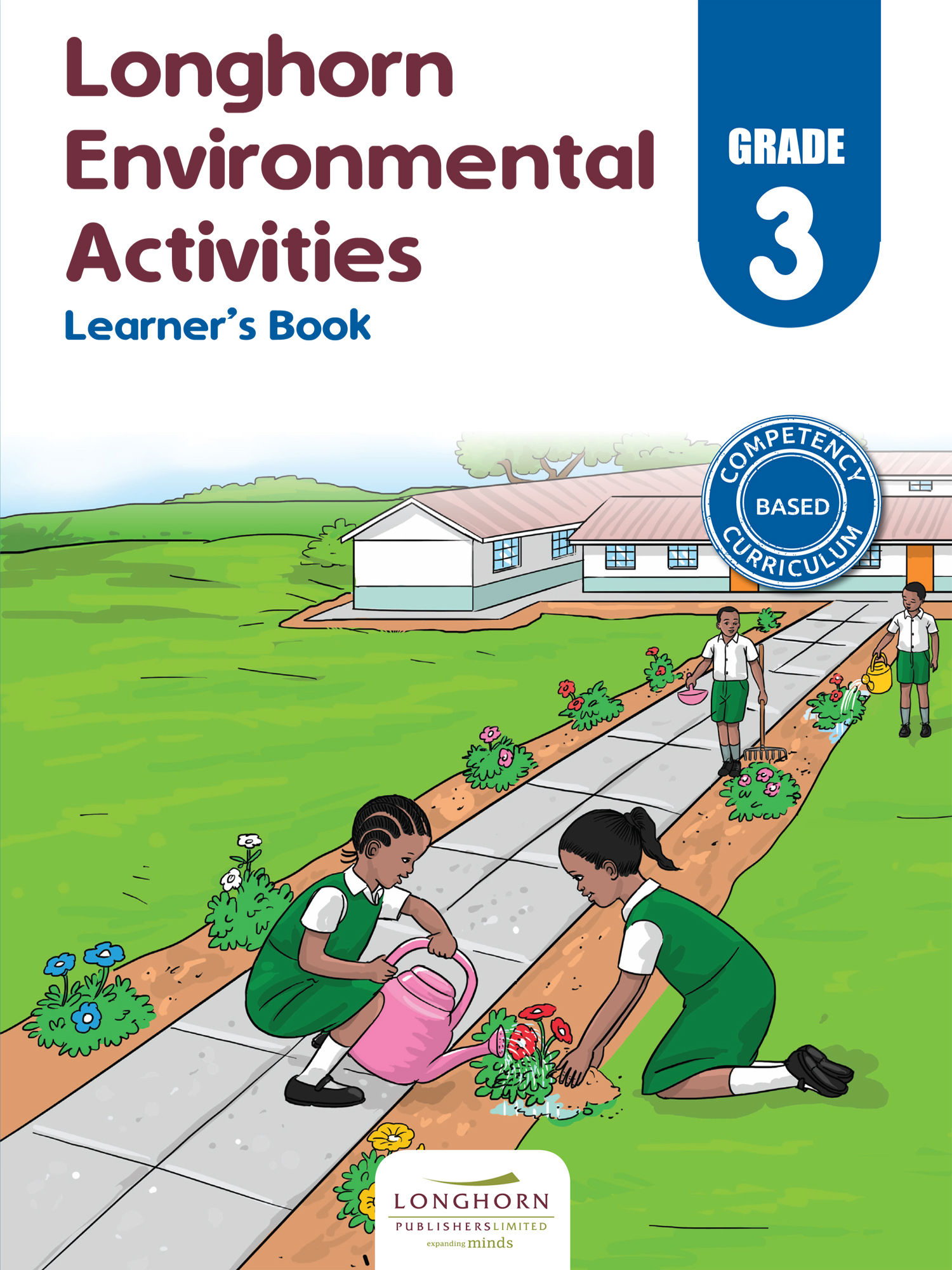 The study kit contains 38 chapters and teacher's exercises kit contains 14 exercises.

Authors

John Gikaru, Eric Owino, Chris Mutua

Exercises kit's authors

John Gikaru, Eric Owino, Chris Mutua

Subject

Environmental activities

Grade

Grade 3

Kit's language

English

Publisher

Longhorn Publishers

Included in packages
Longhorn Environmental Activities for Grade 3 is an approved course book that captures the expectations of the new competency-based curriculum developed by the Kenya Institute of Curriculum Development (KICD). 
It has the following unique features that support the teaching and learning process: 
• Numerous learner-centred activities that promote the acquisition of knowledge. 
• Carefully selected illustrations and photographs that support concepts to be learnt. • A beautiful design that is easy to read and follow, with a predictable pattern that enhances learning. 
• Practical learning points that develop skills that learners need at this level. 
• Strictly adheres to the syllabus which gives it a sharp focus on all the cornpetences meant to be developed. 
• Promotes environmental conservation and sustainability by suggesting safer ways of carrying out various activities. 
Accompanying this Learner's Book is a well-thought out Teacher's Guide that will help deliver the intended learning outcomes. 
Other Books in this series are: 
• Longhorn Environmental Activities Grade 1 
• Longhorn Environmental Activities Grade 2
1. Environment and its resources
2. Social environment
3. Care for the environment