Mathematics Standard 8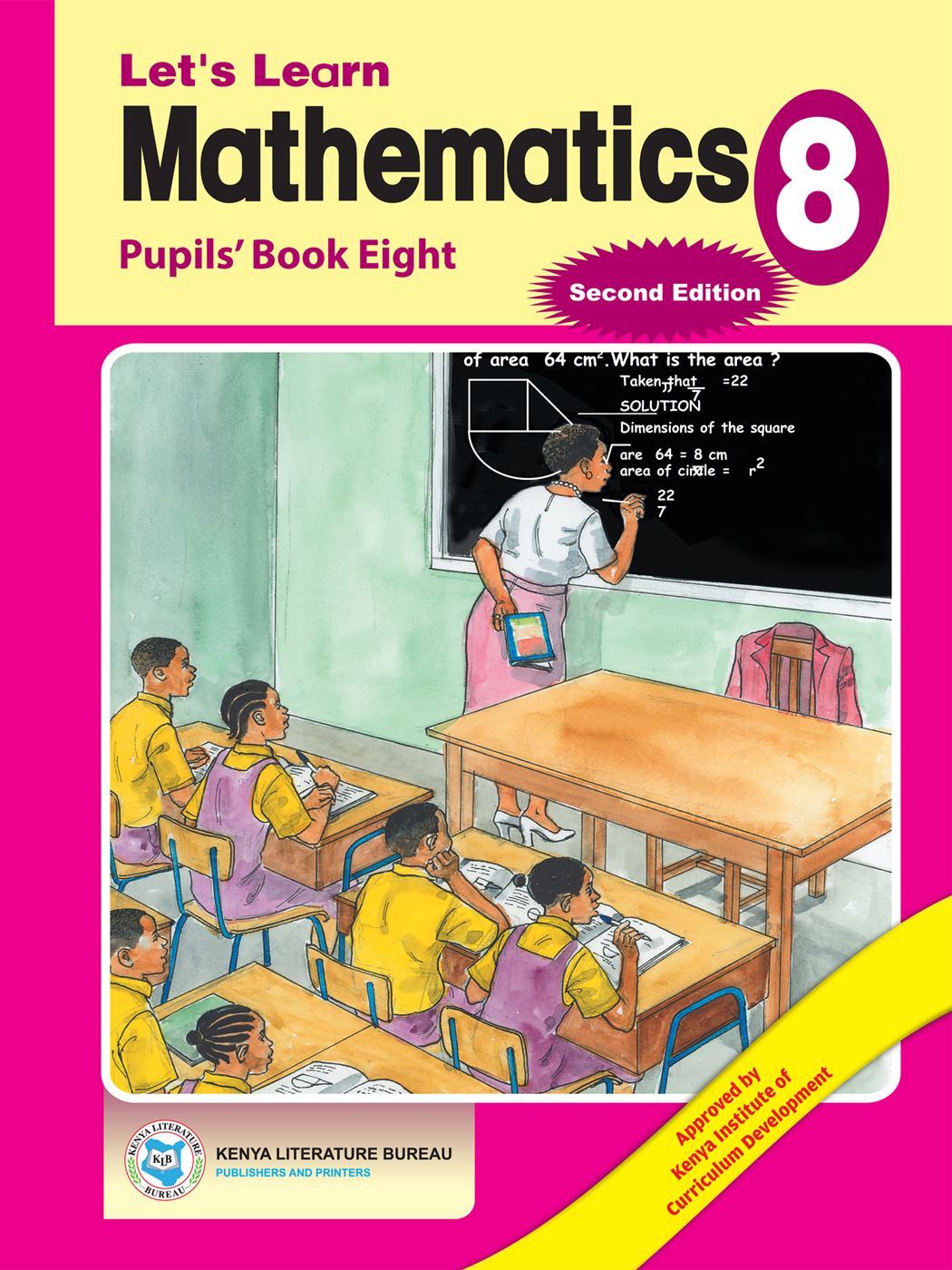 Authors
Kenya Literature Bureau
Exercises kit's authors
Kenya Literature Bureau
Publisher
Kenya Literature Bureau
Included in packages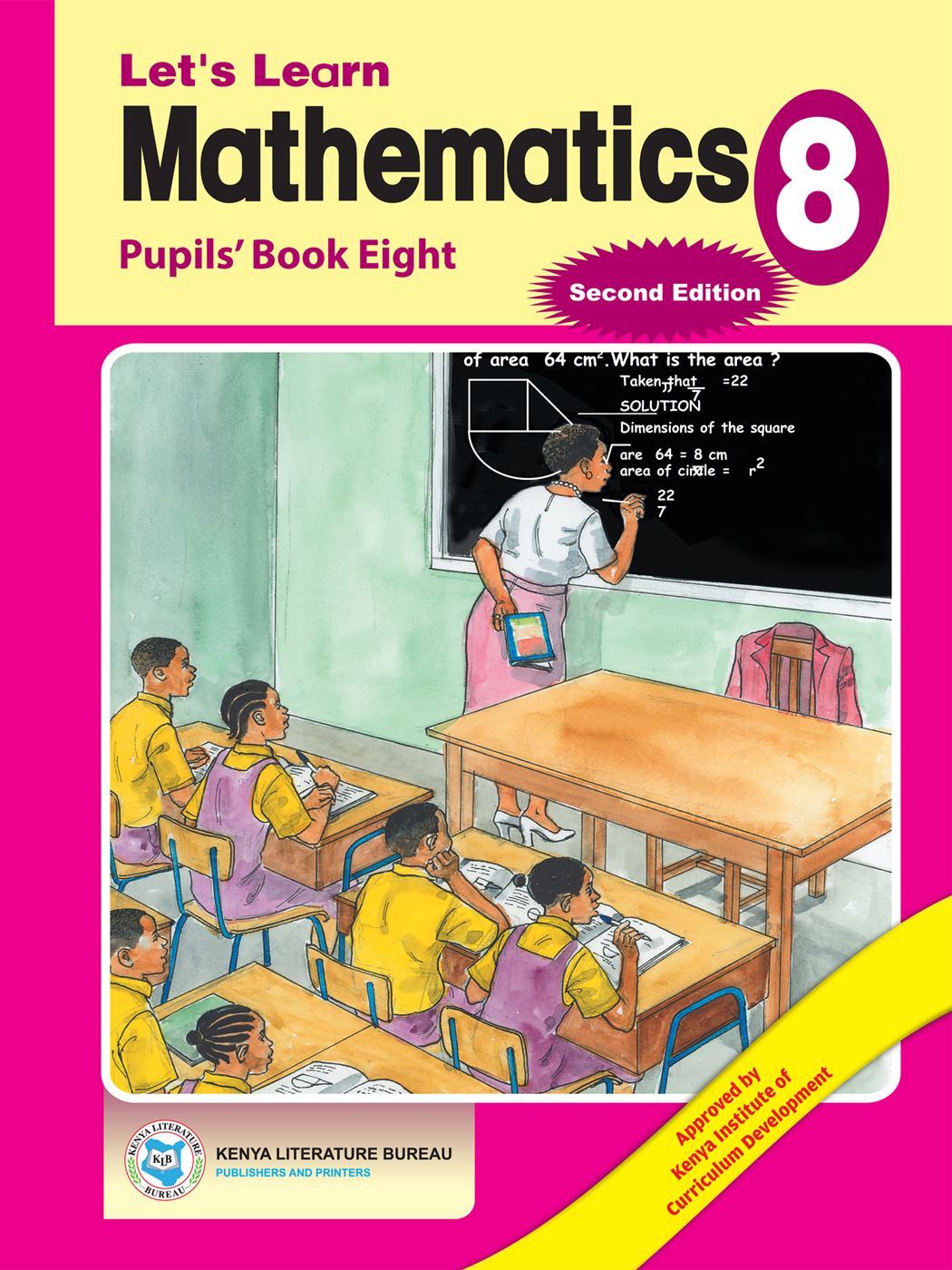 The study kit contains 100 chapters and teacher's exercises kit contains 394 exercises.

Authors

Kenya Literature Bureau

Exercises kit's authors

Kenya Literature Bureau

Subject

Mathematics

Grade

Standard 8

Kit's language

English

Publisher

Kenya Literature Bureau

Included in packages
Mathematics pupils' book eight
Let's Learn mathematics is an updated series tailored to enable pupils in primary schools to progressively enhance their knowledge in Mathematics. The series is designed to suit the primary school Mathematics syllabus and enjoys the employment of attractive illustrations together with elaborate worked-out examples. Numerous revision excercises which take into account varying pupils' ability, are provided in each topic. 
Each title in the series is accompanied by a detailed Teachers' Guide which equips the teacher with vital tips on methodology. 
The series is authored by a panel with vast experience in both teaching and curriculum development. 
Let's Learn Mathematics Pupils' Book Eight is the eighth title of the series. It should be used alongside Let's Learn Mathematics Teachers' Guide Eight, the eighth teachers handbook of the series, to effectively cater for the Standard Eight Mathematics syllabus.
1. Whole Numbers
2. Fractions, Decimals and Percentages
3. Operations Involving Whole Numbers
4. Operations Involving Fractions
5. Decimals
6. Percentage
7. Geometry (1)
8. Revision 1
9. Length
10. Area
11. Volume, Capacity and Mass
12. Algebra
13. Money
14. Postal Rates
15. Revision 2
16. Time and Speed
17. Temperature
18. Geometry (2)
19. Tables and Graphs
20. Median, Mean and Mode
21. Ratio and Proportions
22. Scale Drawings
23. Revision 3
24. Final Revision
25. Extras