Home Science Student's Book 1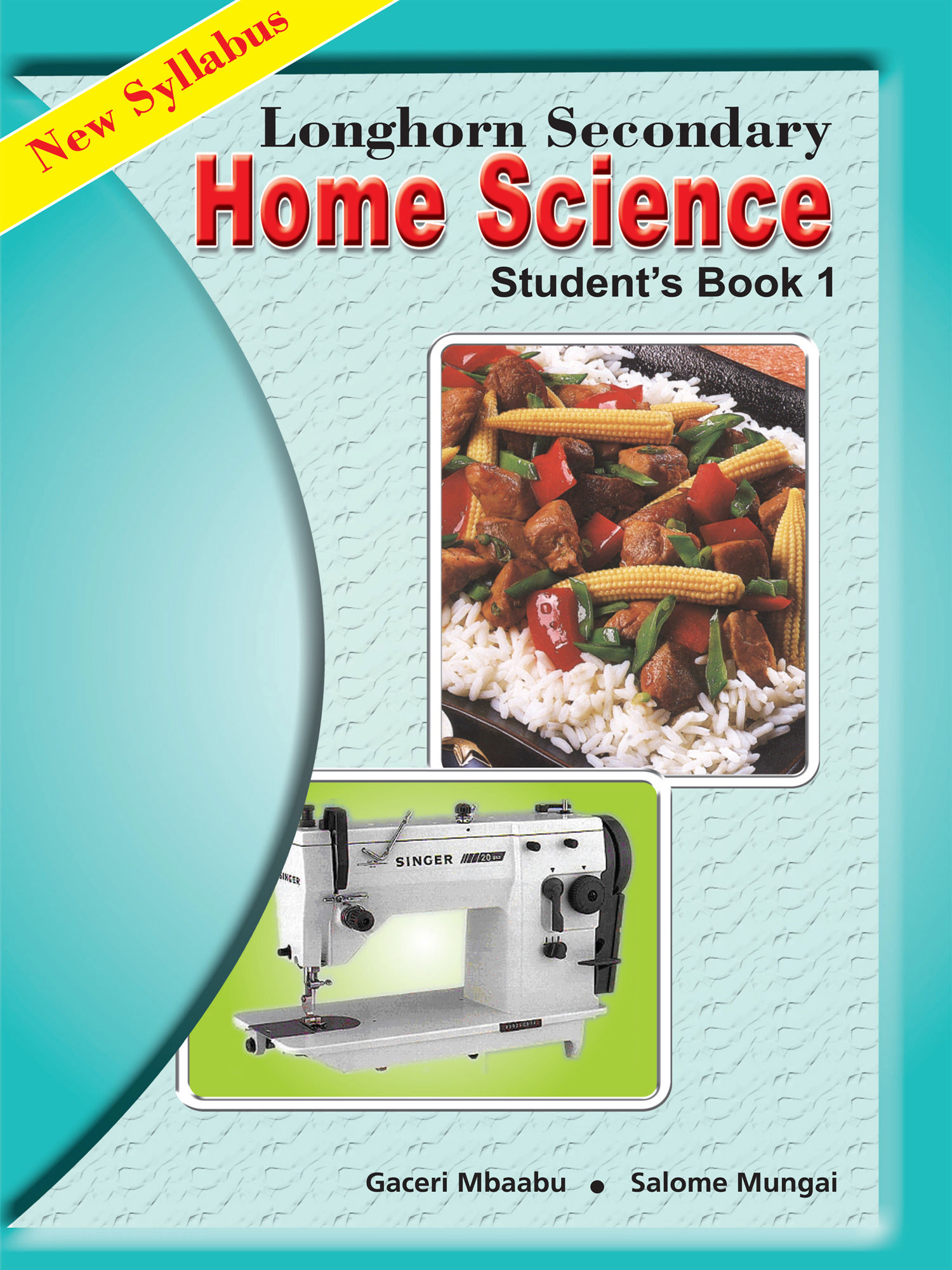 Authors
Gaceri Mbaabu, Salome Mungai
Exercises kit's authors
Gaceri Mbaabu, Salome Mungai
Publisher
Longhorn Publishers
Included in packages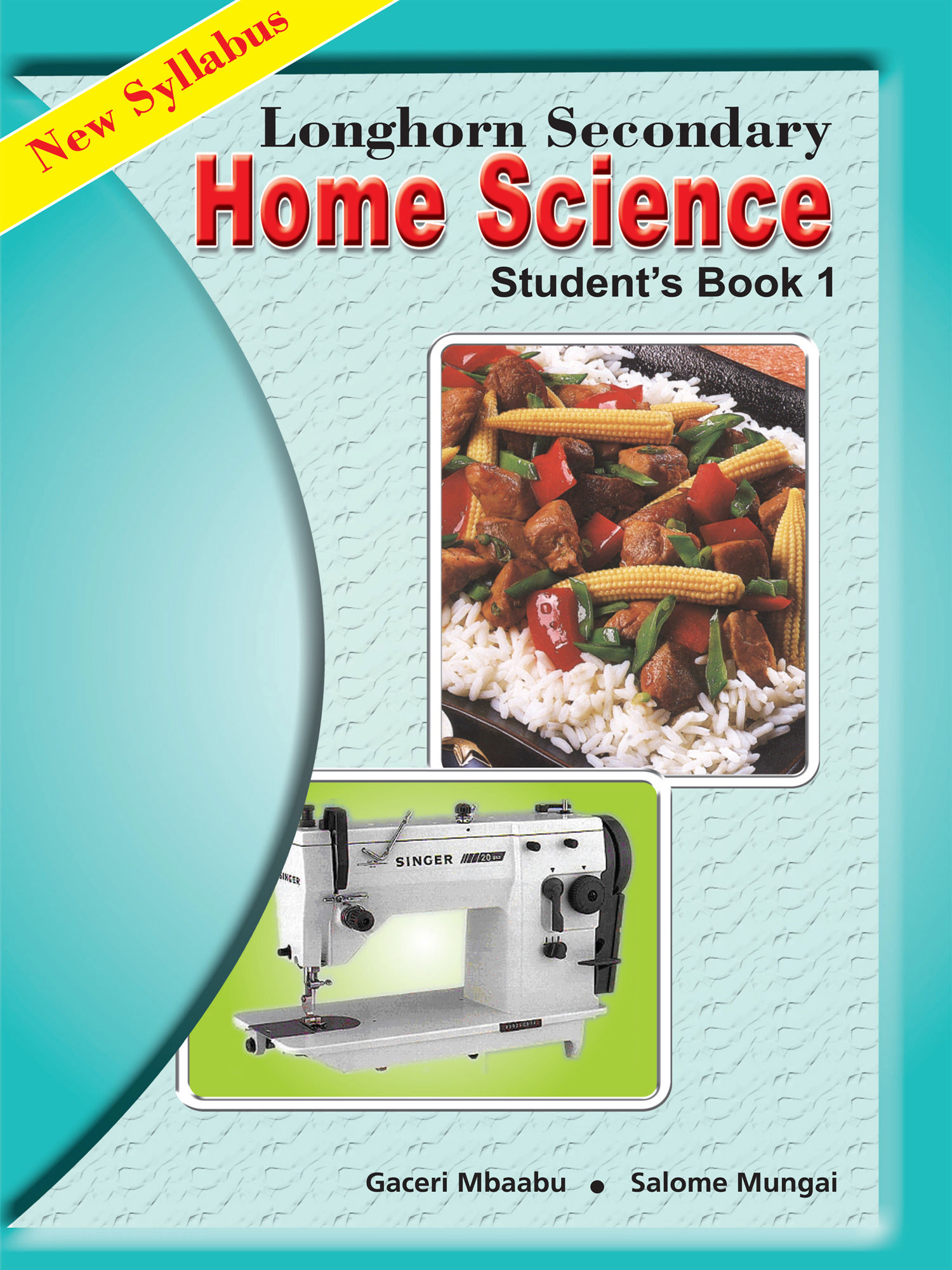 The study kit contains 58 chapters and teacher's exercises kit contains 12 exercises.

Authors

Gaceri Mbaabu, Salome Mungai

Exercises kit's authors

Gaceri Mbaabu, Salome Mungai

Subject

Home science

Grade

Form 1

Kit's language

English

Publisher

Longhorn Publishers

Included in packages
Longhorn Secondary Home Science Student's Book 1 is a new course book that comprehensively covers and and fulfils all the goals and targets of the new Home Science Syllabus.The book is well illustrated and simple to read, using language that is appropriate to the level of the learner. The content has been presented sequentially with each unit incorporating varied participatory student activities and revision questions. 
The student's Book is complemented with a comprehensive Teacher's Guide that, among other things, provides guidelines on how to teach the various concepts and answers to revision questions. Salome Mungai holds a B.Sc. in Home Economics and a Post Graduate Diploma in Education. She has 28 years of teaching experience having taught at Alliance Girls High School and Pangani Girls High School. She has also served as an examiner of KCSE Home Science. 
Gaceri Mbaabu holds a B.Ed. in Home Economics and M.A. in Guidance and Counselling. She has taught at Kilimambogo Teachers' College and is currently teaching at Pangani Girls High School.
1. Introduction to Home Science
2. Personal Hygiene
3. Safety in the Home and First Aid
4. Housing the Family
5. Care of the Home
6. Kitchen Equipment
7. Food Hygiene
8. Methods of cooking
9. Textile Fibres
10. Sewing Tools and Equipment
11. Stitches