Mathematics Grade 7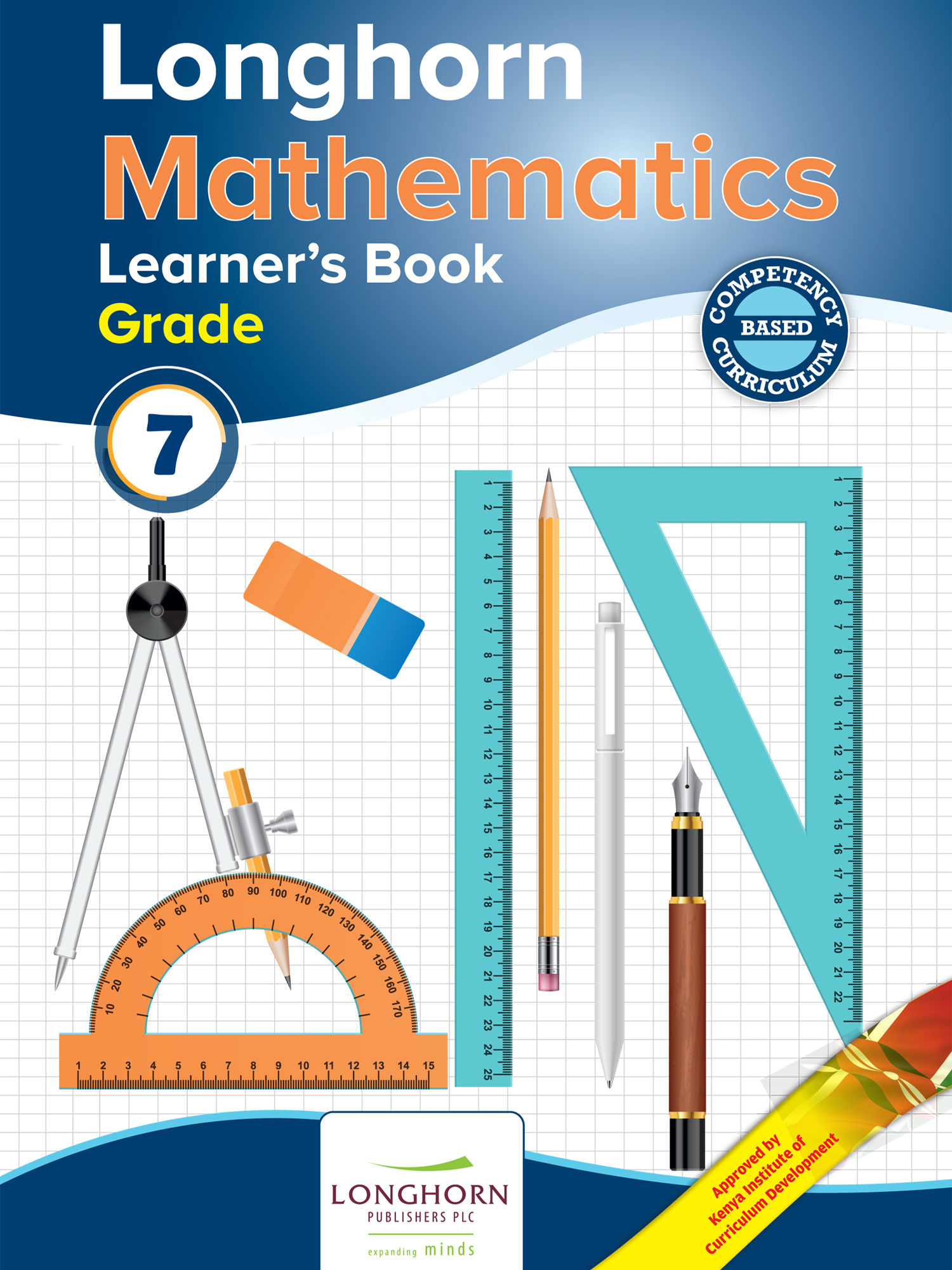 Authors
Scholastica Nyagechi, Leonard King'oo, Stephen Kamakia, Anne Olwande, Tonnia Mumo
Exercises kit's authors
Scholastica Nyagechi, Leonard King'oo, Stephen Kamakia, Anne Olwande, Tonnia Mumo
Publisher
Longhorn Publishers
Included in packages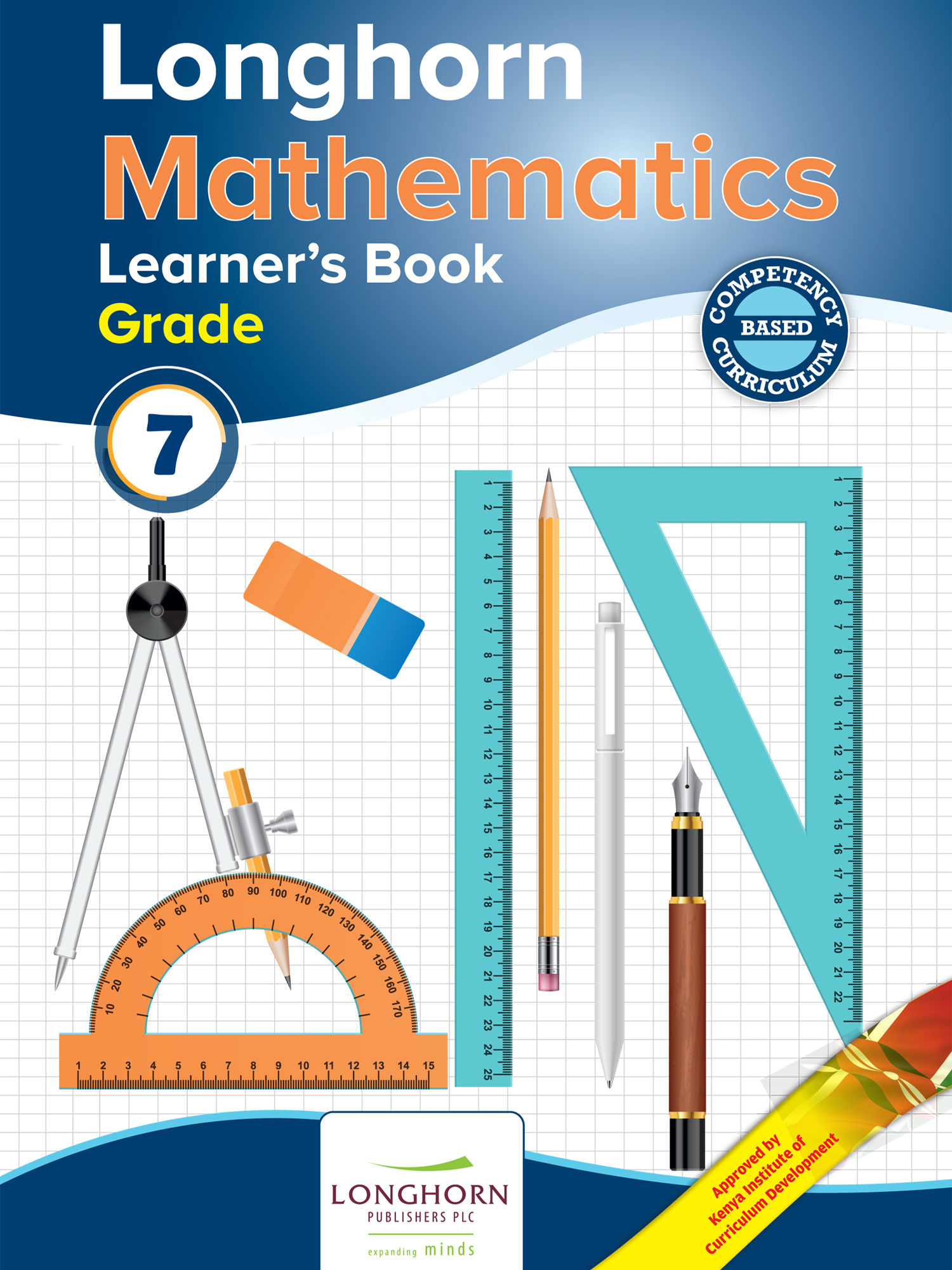 The study kit contains 123 chapters and teacher's exercises kit contains 173 exercises.

Authors

Scholastica Nyagechi, Leonard King'oo, Stephen Kamakia, Anne Olwande, Tonnia Mumo

Exercises kit's authors

Scholastica Nyagechi, Leonard King'oo, Stephen Kamakia, Anne Olwande, Tonnia Mumo

Subject

Mathematics

Grade

Grade 7

Kit's language

English

Publisher

Longhorn Publishers

Included in packages
Longhorn Mathematics Learner's Book — Grade 7 is a new, concise and comprehensive course book written for Grade 7 learners. It is developed in line with the Kenya Competency-Based Curriculum (CBC). The aim is to give learners opportunities to develop a wide range of skills and competencies envisaged in the curriculum. 
This book has the following key features: 
• Appealing and eye-friendly design for ease of reading. 
• Use of simple language that is to the level of the learner. 
• Relevant, well drawn and full colour illustrations to ease understanding of concepts. 
• Well thought-out and engaging activities that help the learners to learn Mathematics through discovery using plenty of examples and exercises. 
• Extended activities that will enhance the learners' collaboration with their parents and the community. 
• Presentation of content using the revised Bloom's taxonomy with the following skills being tested: remembering, understanding, applying, analysing, evaluating and creating. 
This book is written by highly experienced teachers and seasoned authors who are subject specialists and conversant with the CBC system.
1. Numbers. Whole numbers
2. Numbers. Factors
3. Numbers. Fractions
4. Numbers. Decimals
5. Numbers. Squares and Square Roots
6. Algebra. Algebraic Expressions
7. Algebra. Linear Equations
8. Algebra. Linear Inequalities
9. Measurement. Pythagorean relationship
10. Measurement. Length
11. Measurement. Area
12. Measurement. Volume and Capacity
13. Measurement. Time, Distance and Speed
14. Measurement. Temperature
15. Measurement. Money
16. Geometry. Angles
17. Geometry. Geometrical constructions
18. Data Handling and Probability. Data Handling
19. Extras