English Activities Grade 1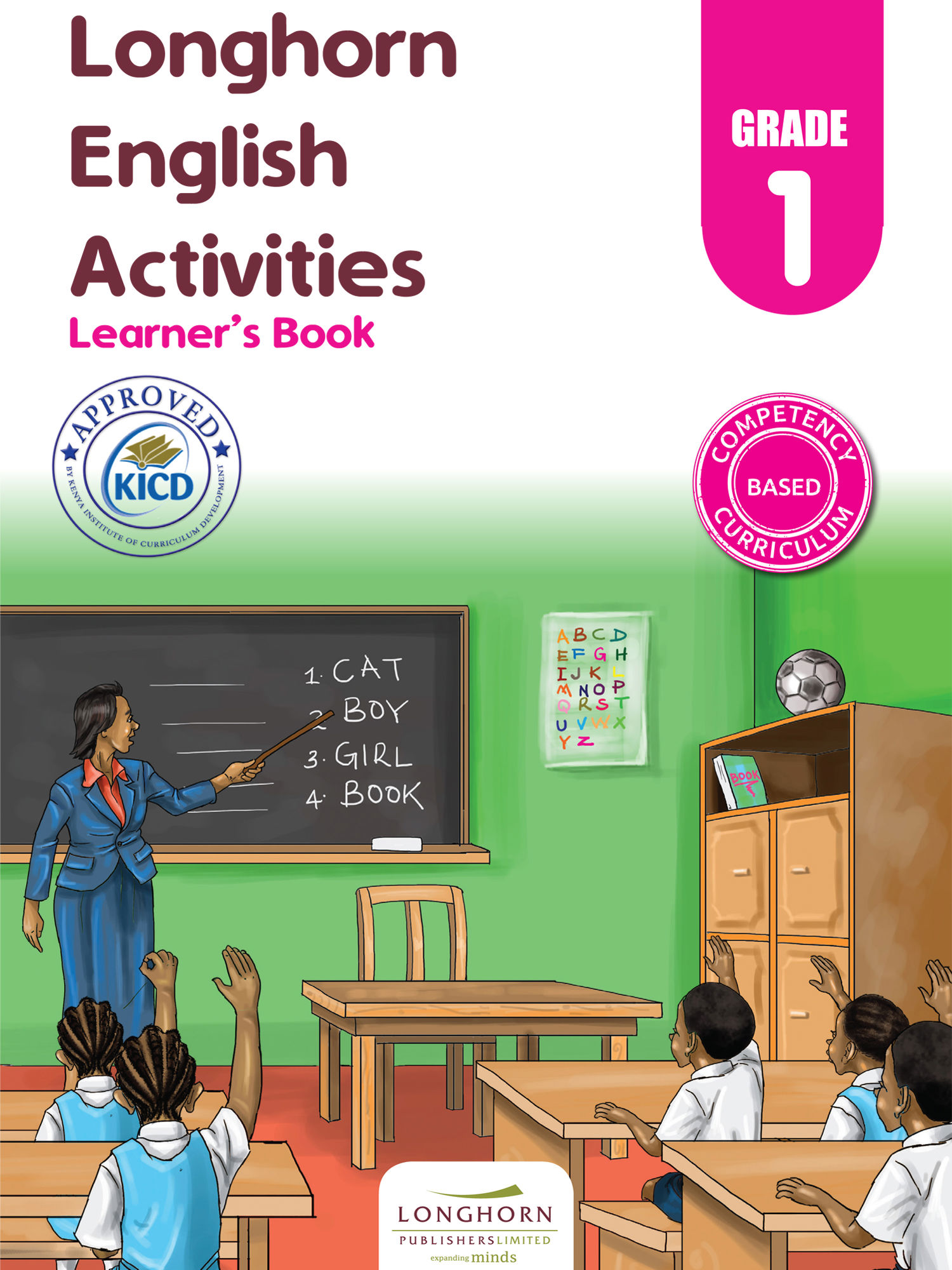 Authors
Tom Olang' Okeyo, Naomi Kanyiri, Joseph Ayoro Ouma, Beatrice Mwebi, Immaculate Oundo
Exercises kit's authors
Tom Olang' Okeyo, Naomi Kanyiri, Joseph Ayoro Ouma, Beatrice Mwebi, Immaculate Oundo
Publisher
Longhorn Publishers
Included in packages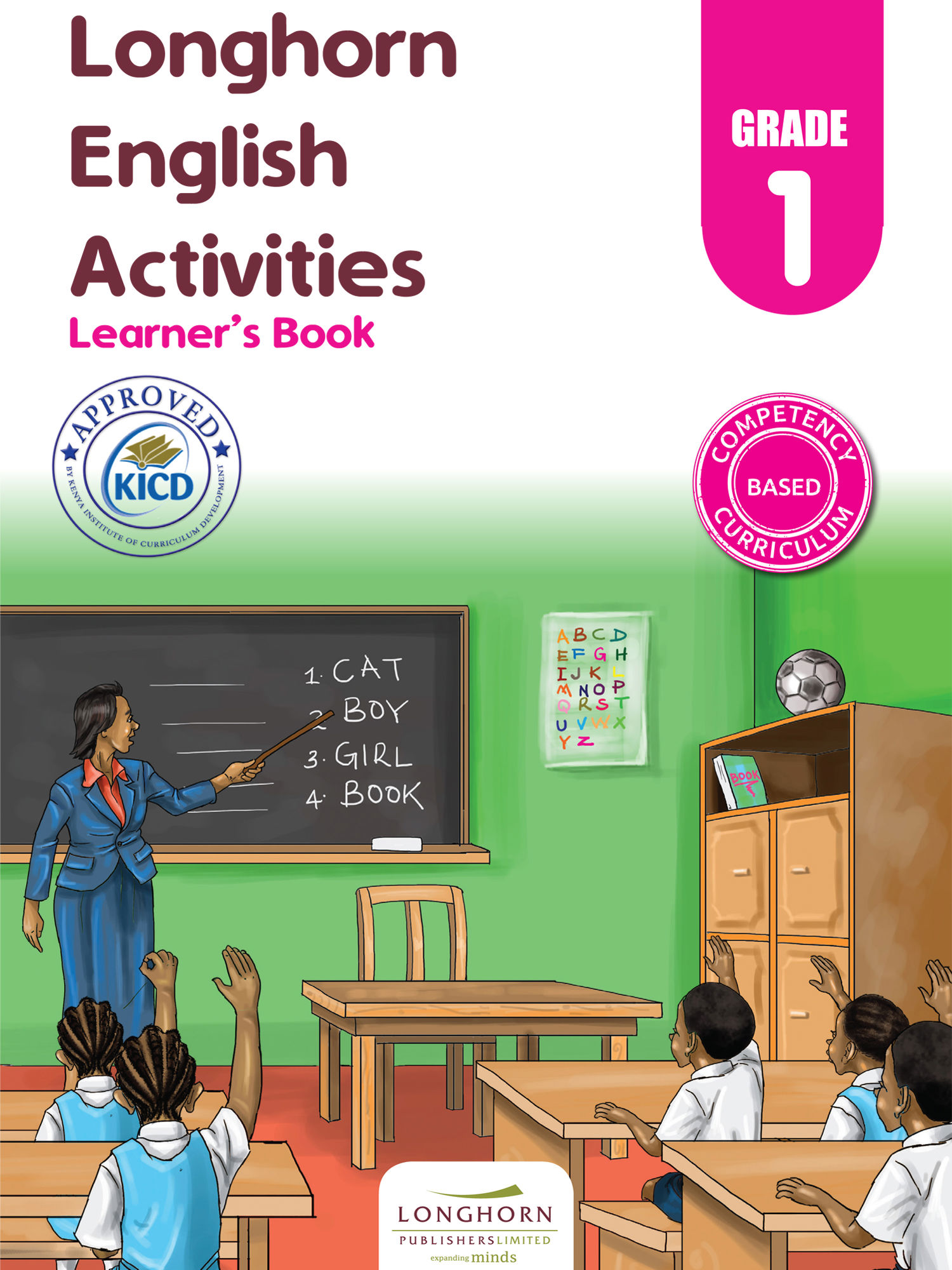 The study kit contains 90 chapters and teacher's exercises kit contains 57 exercises.

Authors

Tom Olang' Okeyo, Naomi Kanyiri, Joseph Ayoro Ouma, Beatrice Mwebi, Immaculate Oundo

Exercises kit's authors

Tom Olang' Okeyo, Naomi Kanyiri, Joseph Ayoro Ouma, Beatrice Mwebi, Immaculate Oundo

Subject

English

Grade

Grade 1

Kit's language

English

Publisher

Longhorn Publishers

Included in packages
Longhorn English Activities is a series that comprehensively and exhaustively covers the new competence-based English curriculum for primary schools. 
The competence-based series is appropriate as it: 
• Lays emphasis on core competences that stimulate the thinking of the learner.
• Tackles pertinent and contemporary issues in an interesting and learner-friendly manner. 
• Involves the learner in the acquisition of language skills through numerous and relevant activities. 
• Has full colour illustrations and photos to make learning realistic and enjoyable. 
Titles in the Series are: 
Longhorn English Activities Grade 1 
Longhorn English Activities Grade 2 
Longhorn English Activities Grade 3
1. Welcome and greetings
2. School
3. Family
4. Home
5. Time
6. Weather and our environment
7. Hygiene
8. Myself – parts of the body
9. Family
10. Safety
11. Community leaders
12. Living together
13. Technology
14. Numbers and our Classroom
15. Do not waste