Crescent
Islamic Religious Education Standard 8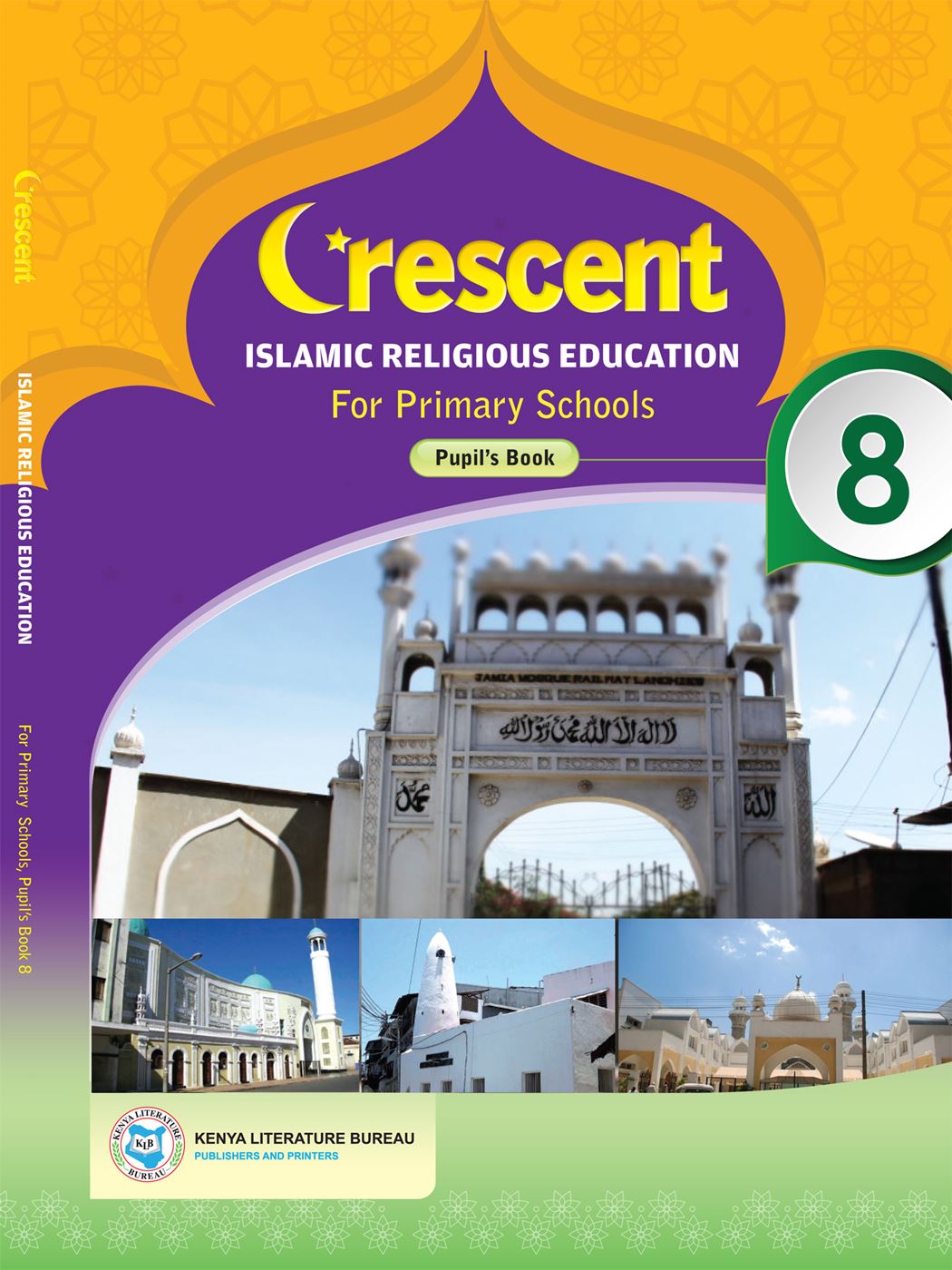 Authors
Mwanaidi Omar, Hassan Makombo, Idris Matsukhu, Jumaa Yusuf, Hamisa A. Shabaan
Exercises kit's authors
Mwanaidi Omar, Hassan Makombo, Idris Matsukhu, Jumaa Yusuf, Hamisa A. Shabaan
Publisher
Kenya Literature Bureau
Included in packages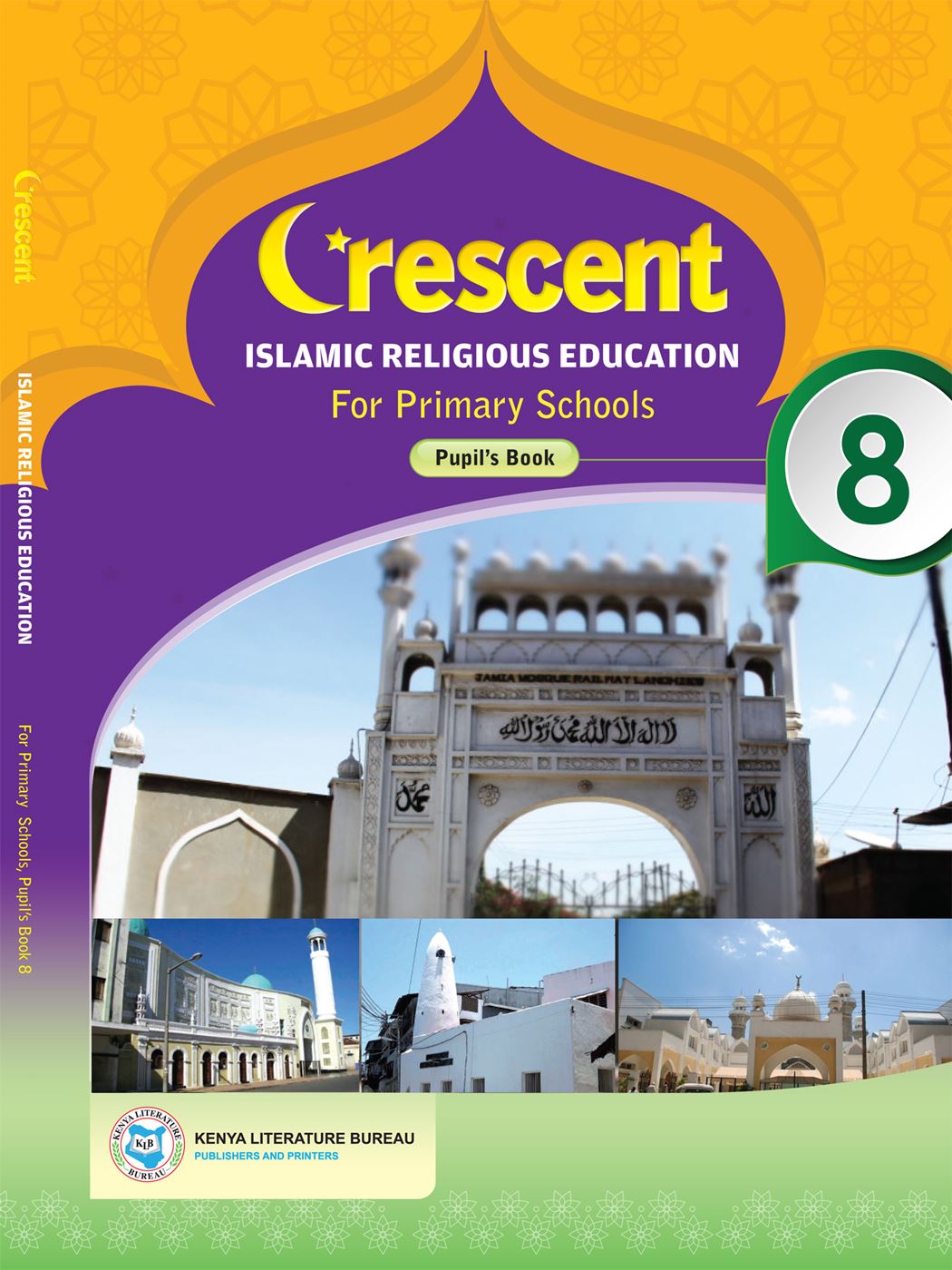 The study kit contains 55 chapters and teacher's exercises kit contains 50 exercises.

Authors

Mwanaidi Omar, Hassan Makombo, Idris Matsukhu, Jumaa Yusuf, Hamisa A. Shabaan

Exercises kit's authors

Mwanaidi Omar, Hassan Makombo, Idris Matsukhu, Jumaa Yusuf, Hamisa A. Shabaan

Subject

Islamic religious education

Grade

Standard 8

Kit's language

English

Publisher

Kenya Literature Bureau

Included in packages
Crescent Islamic Religious Education Pupil's Book 8 is one of the books in the Crescent Islamic Religious Education Primary Series. It focuses on developing the learner's ability to grow spiritually, socially and morally. The Crescent Series has been developed by a team of experienced teachers with vast knowledge in Islamic Religious Education. 
The main features of the book are as follows: 
• All the topics are comprehensively covered and written in an interactive way with the readers in mind. 
• It is in line with the current syllabus and focuses on child discovery approach in teaching and learning. 
• There are clear and elaborate moral lessons drawn from learner's environment and presented in form of skits, short narratives and illustrated stories. 
• There are various Qur'anic quotations and Hadith as well as clear explanations that make learning both enjoyable and easy. 
• The book is learner centered and addresses different learning activities by considering needs of all learners. 
• Guided illustrations have been used with proper care taken to uphold Islamic virtues. 
• The book has numerous well thought-out Activities and Revision Exercises for the child at the end of each chapter. 
This book is, therefore, a valuable asset and worthy companion for Islamic Religious Education pupils and teachers. 
Cover message: Tameem Ad-Dari reported: The Messenger of Allah, said, "This matter will certainly reach every place touched by the night and day. Allah will not leave a house or residence except that Allah will cause this religion to enter it, by which the honorable will be honored and the disgraceful will be disgraced. Allah will honor the honorable with Islam and he will disgrace the disgraceful with unbelief" (Musnad Ahmad)
1. Qur'an
2. Hadith and Sunnah
3. Devotional Acts
4. Pilars of Iman
5. Moral Teaching
6. Festivals and Ceremonies
7. Muamalat
8. Historical and Cultural Heritage
9. Al Ilm