Social Studies Standard 8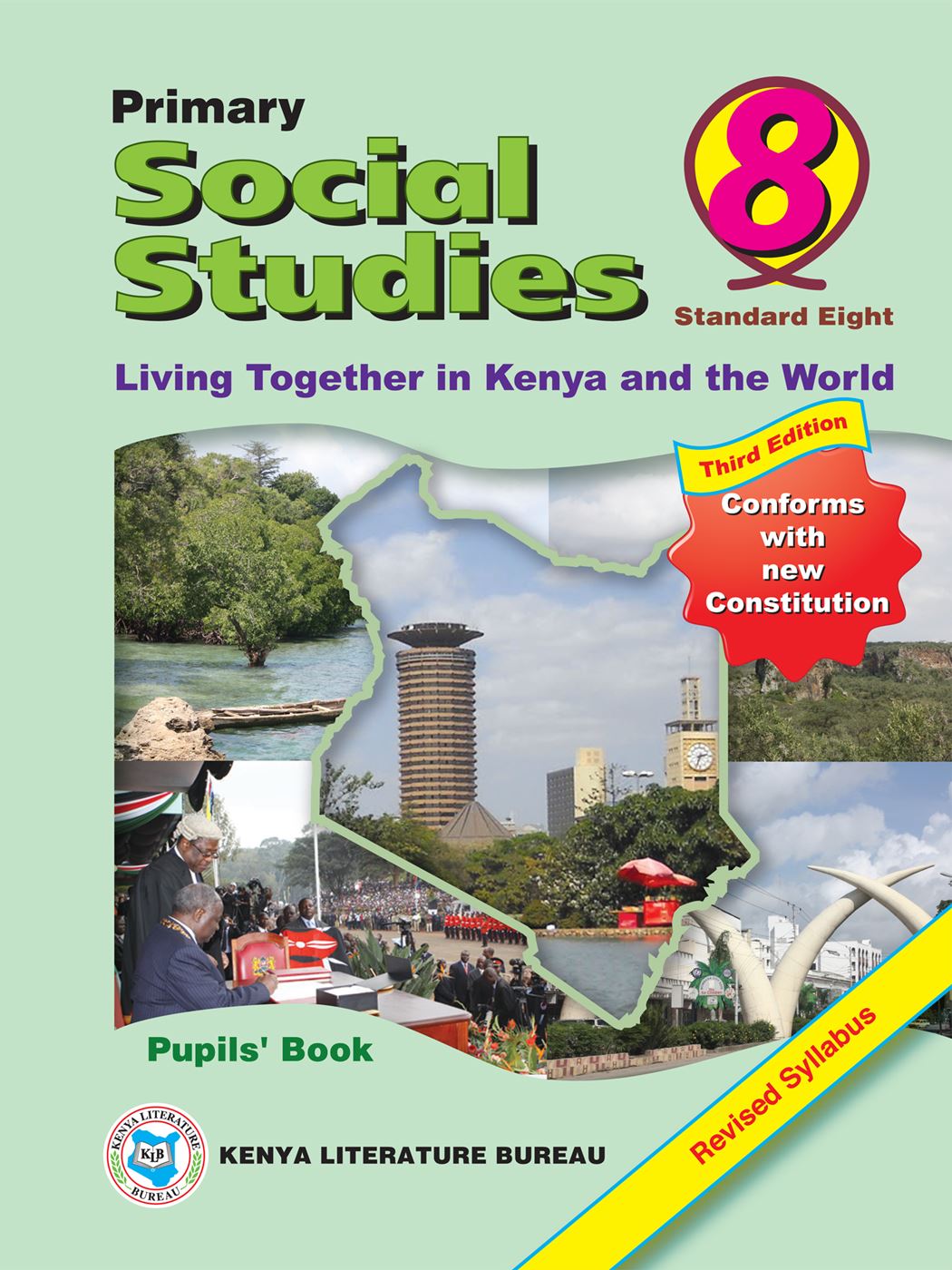 Exercises kit's authors
Fred M.Omwoyo
Publisher
Kenya Literature Bureau
Included in packages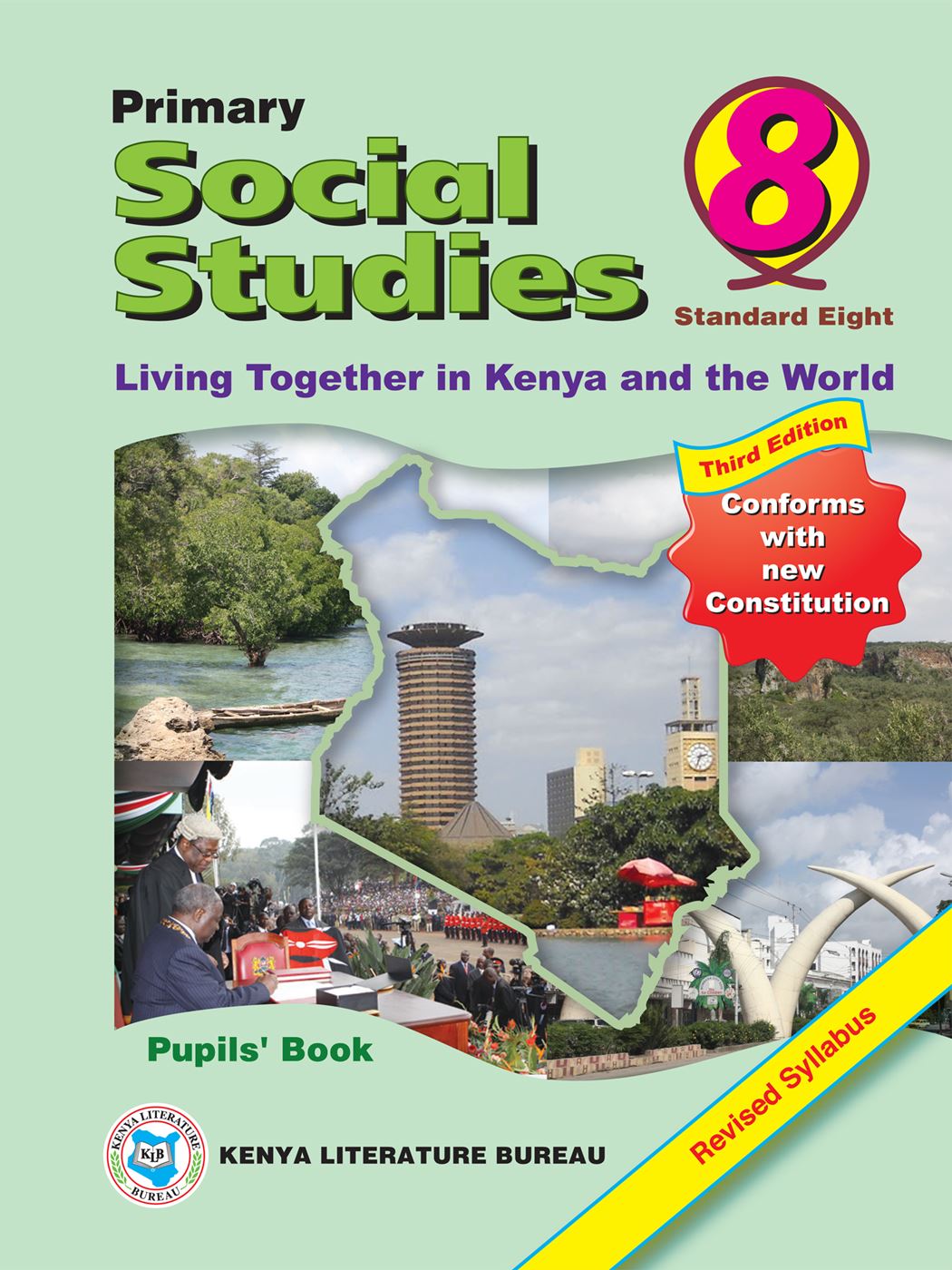 The study kit contains 52 chapters and teacher's exercises kit contains 54 exercises.

Authors

Fred M.Omwoyo

Exercises kit's authors

Fred M.Omwoyo

Subject

Social studies

Grade

Standard 8

Kit's language

English

Publisher

Kenya Literature Bureau

Included in packages
Primary Social Studies Standard 8 Pupils' Book is the eighth book in KLB's popular Primary Social Studies series. The book offers gradual guidance to the learners in its sy llabus coverage. The content covers the revised sy llabus topics comprehensively and is written in an interactive way with the readers in mind. It also includes amendments made to the sy llabus following the promulgation of the new constitution on 27th.August 2010. 
There are numerous practical activities that make the learning of the subject easy; with clear and appropriate examples from the learners' environment. 
To reinforce textual content, numerous full colour illustrations are used which help a great deal in making topics under consideration easy to understand.
There are Activities and Work to Do after each topic and test exercises after every unit, which give the book the strength of independent use and self evaluation by the learners. 
Alongside the Pupils' Book, is the Teachers' Guide, which has valuable learning and teaching activities for successful teaching of Social Studies. It also provides answers to the 'Work to Do' in the Pupils' Book. 
The author, Fred Omwoy o Mogeni is a renowned curriculum developer with vast experience in Social Studies.
1. The Physical Environment
2. People and Population
3. Social Relations and Cultural Activities
4. Resources and Economic Activities
5. Political Development and Systems
6. Citizenship
7. Democracy and Human Rights
8. Law, Peace and Reconciliation
9. The Government of Kenya