Physical and Health Education Grade 5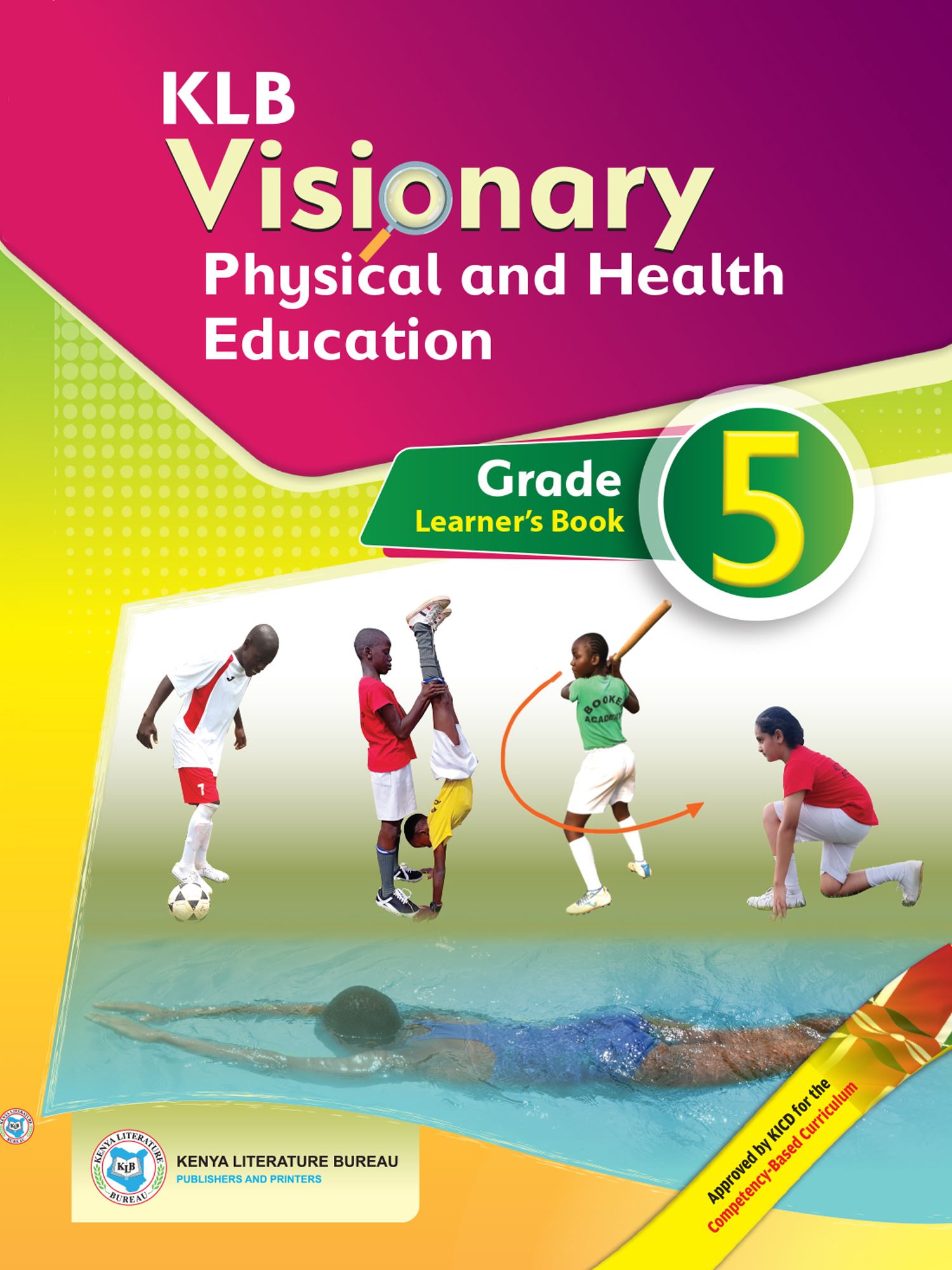 Authors
Ruth Kahiga, Peter K. Wanjihia, Charles W. Muchemi, Winnie Nyokabi
Publisher
Kenya Literature Bureau
Included in packages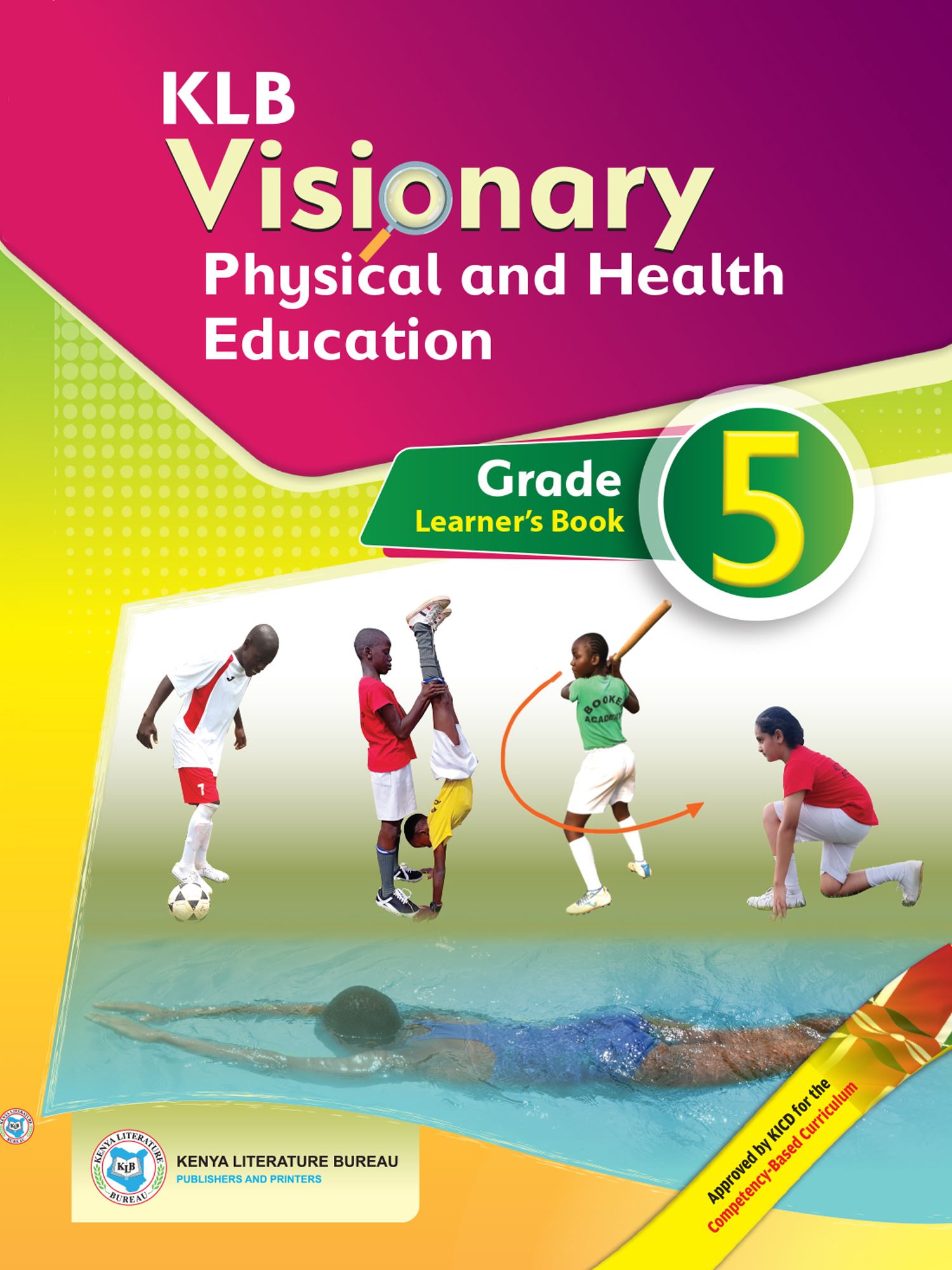 The study kit contains 71 chapters and teacher's exercises kit contains 4 exercises.

Authors

Ruth Kahiga, Peter K. Wanjihia, Charles W. Muchemi, Winnie Nyokabi

Subject

Physical education

Grade

Grade 5

Kit's language

English

Publisher

Kenya Literature Bureau

Included in packages
KLB Visionary Grade 5 Physical and Health Education Learner's Book is aimed at equipping the learner with knowledge, skills, competences and desired attitudes that enhance moral values in games and sports and create a life long healthy living. 
•It spells out the outcomes for each strand and sub strand while offering suggestions on how best to handle all the lessons. 
•It covers all the strands, sub strands and learning outcomes as per the Grade Five Curriculum Design. 
• Relevant learning experiences are provided in form of activities within the level of the learner. 
• This book is extensively illustrated to enliven the content and the text follows the design closely. It has employed a learner-centred approach where all experiences are centred on the learner's interests, knowledge and application to real life situations. 
• The book develops skills using readily available materials to enhance creativity and foster skills and values in learners. Practice activities are provided in each sub strand to assess how well the learners have understood the concepts. 
• The learner has been provided with fun games to enhance active participation and enjoyment. 
• At the end of every skill, learners are provided with a template to help in assessing themselves and their peers. 
This Learner's Book is approved by the Kenya Institute of Curriculum Development (KICD). Other KLB titles approved by KICD in this grade are: 
• KLB Visionary IRE Grade Five Learner's Book and Teacher's Guide 
• KLB Visionary Kiswahili Grade Five Learner's Book and Teacher's Guide 
• KLB Visionary English Grade Five Learner's Book and Teacher's Guide 
• KLB Visionary Mathematics Grade Five Learner's Book and Teacher's Guide 
• KLB Visionary Science and Technology Grade Five Learner's Book and Teacher's Guide 
• KLB Visionary Music Grade Five Learner's Book and Teacher's Guide 
• KLB Visionary Art and Craft Grade Five Learner's Book and Teacher's Guide 
• KLBVisionary Physical and Health Education Grade Five Teacher's Guide 
• KLB Visionary Home Science Grade Five Learner's Book and Teacher's Guide 
• KLB Visionary Agriculture Grade Five Learner's Book and Teacher's Guide
1. Athletics
2. Rope work
3. Softball
4. Rounders
5. Soccer
6. Volleyball
7. Kabaddi
8. Tag rugby
9. Frisbee
10. Swimming
11. Individual balances
12. Skill related fitness
13. Sports and injuries
14. Outdoor Activities