English Grade 6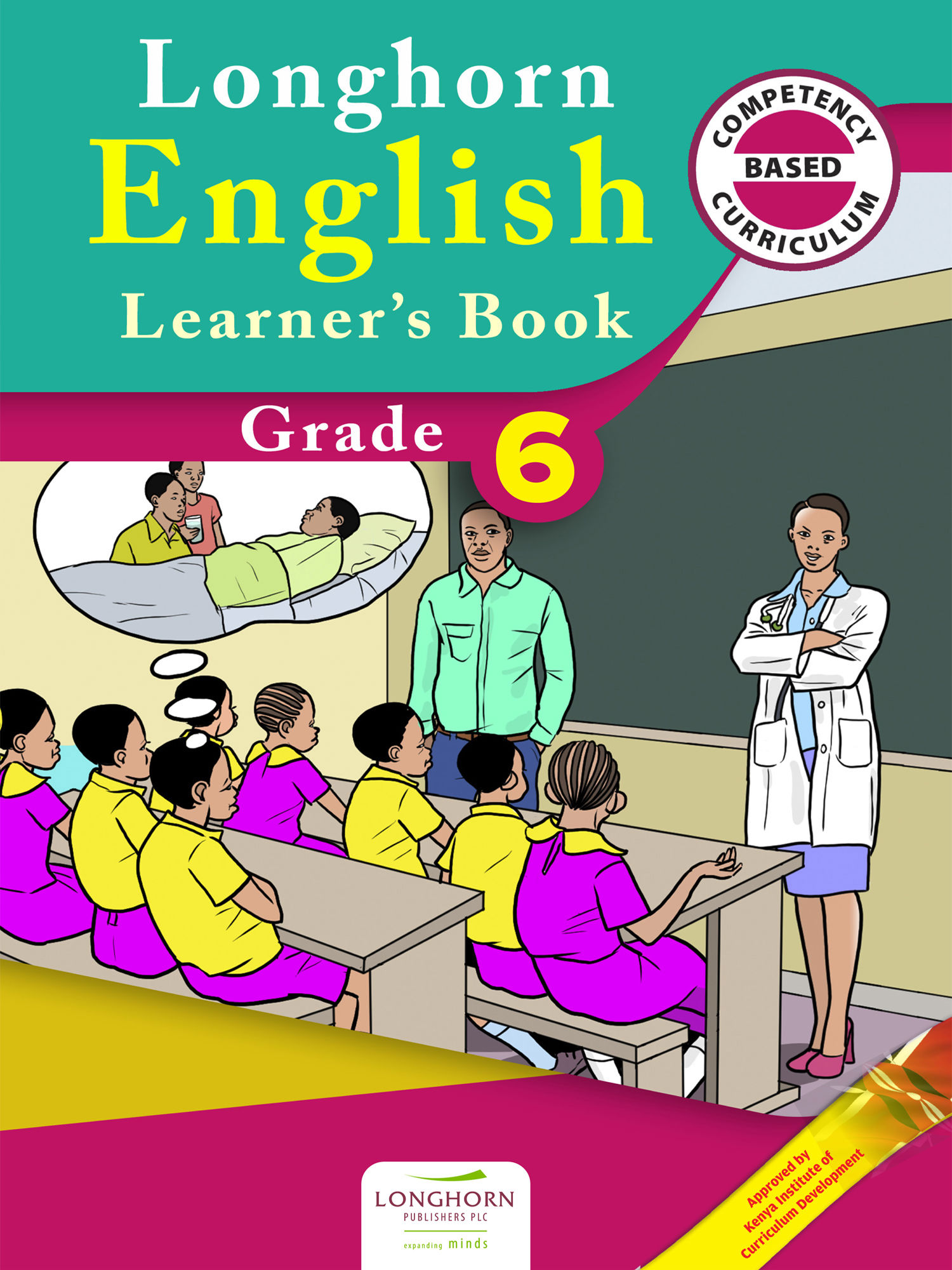 Authors
Naomi Kanyiri, Alfred Mbongo, Samuel Kuria, Tom Olang', Yvonne Mueni
Exercises kit's authors
Naomi Kanyiri, Alfred Mbongo, Samuel Kuria, Tom Olang', Yvonne Mueni
Publisher
Longhorn Publishers
Included in packages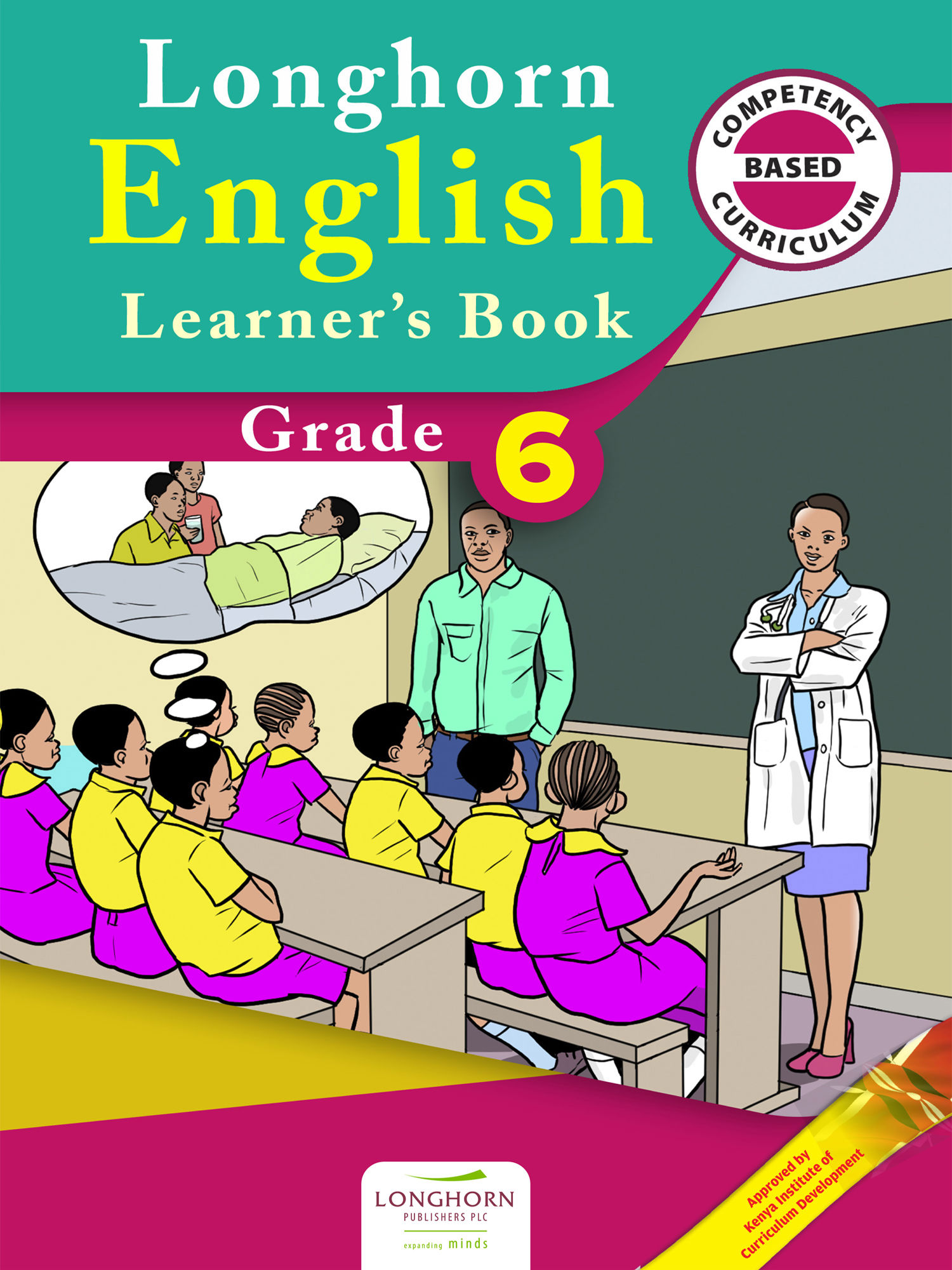 The study kit contains 52 chapters and teacher's exercises kit contains 23 exercises.

Authors

Naomi Kanyiri, Alfred Mbongo, Samuel Kuria, Tom Olang', Yvonne Mueni

Exercises kit's authors

Naomi Kanyiri, Alfred Mbongo, Samuel Kuria, Tom Olang', Yvonne Mueni

Subject

English

Grade

Grade 6

Kit's language

English

Publisher

Longhorn Publishers

Included in packages
Longhorn English Grade 6 Learner's Book is a book that comprehensively and exhaustively covers the new competency-based English curriculum for primary schools. It promotes the acquisition of core competences, relevant language learning skills, positive attitudes and values. It also promotes practical application of knowledge gained in class. 
The content in this book is based on general experiences of the learner as well as Pertinent and Contemporary Issues (PCIs) given in the curriculum. The book promotes language learning through activities and tasks which are organised within content areas that reflect the learner's environment and social realities. The activities and tasks also promote critical thinking and problem-solving skills as well as acquisition of important life skills among learners. This helps them to respond positively to different challenges. 
Other books in this series include: 
Longhorn English Activities Grade 1, Learner's Book 
Longhorn English Activities Grade 2, Learner's Book 
Longhorn English Activities Grade 3, Learner's Book 
Longhorn English Grade 4, Learner's Book
Longhorn English Teacher's Guide Grade 6 is a book that gives the teacher practical and step-by-step guidelines on the best teaching and learning methods to apply in each lesson in line with the Competency-Based Curriculum. This book promotes learning by discovery as the teacher is guided to give each lesson a learner-centred approach.
The guide gives suggestions on the assessment methods to be used and guides the teacher by giving examples of assessment questions and expected answers. The teacher is given appropriate teaching guidelines and suggestions on how to make learning activities enjoyable and beneficial to the learners.
Other books in this series include:
Longhorn English Activities Grade 1, Teacher's Guide
Longhorn English Activities Grade 2, Teacher's Guide
Longhorn English Activities Grade 3, Teacher's Guide
Longhorn English Grade 4, Teacher's Guide
1. Child Labour
2. Cultural and Religious Celebrations
3. Etiquette – Telephone
4. Emergency Rescue Services
5. Our Tourist Attractions
6. Jobs and Occupations – Work Ethics
7. Technology: Scientific Innovations
8. The Farm – Animal Safety and Care
9. Lifestyle Diseases
10. Proper Use of Leisure Time
11. Sports – Indoor Games
12. Environment Conservation
13. Money – Trade