Chemistry Secondary Form 4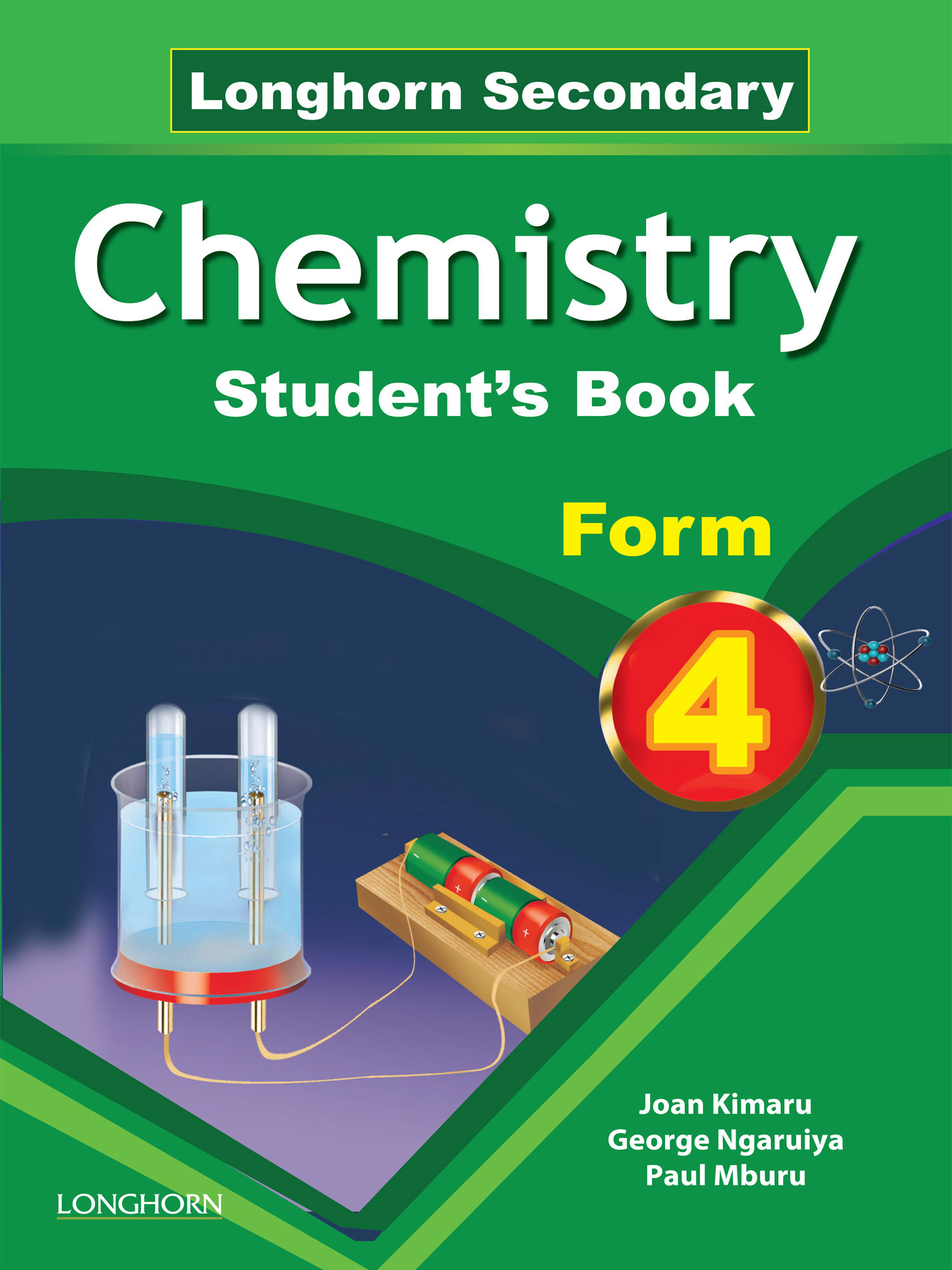 Authors
Joan Kimaru, George Ngaruiya, Paul Mburu
Exercises kit's authors
Joan Kimaru, George Ngaruiya, Paul Mburu
Publisher
Longhorn Publishers
Included in packages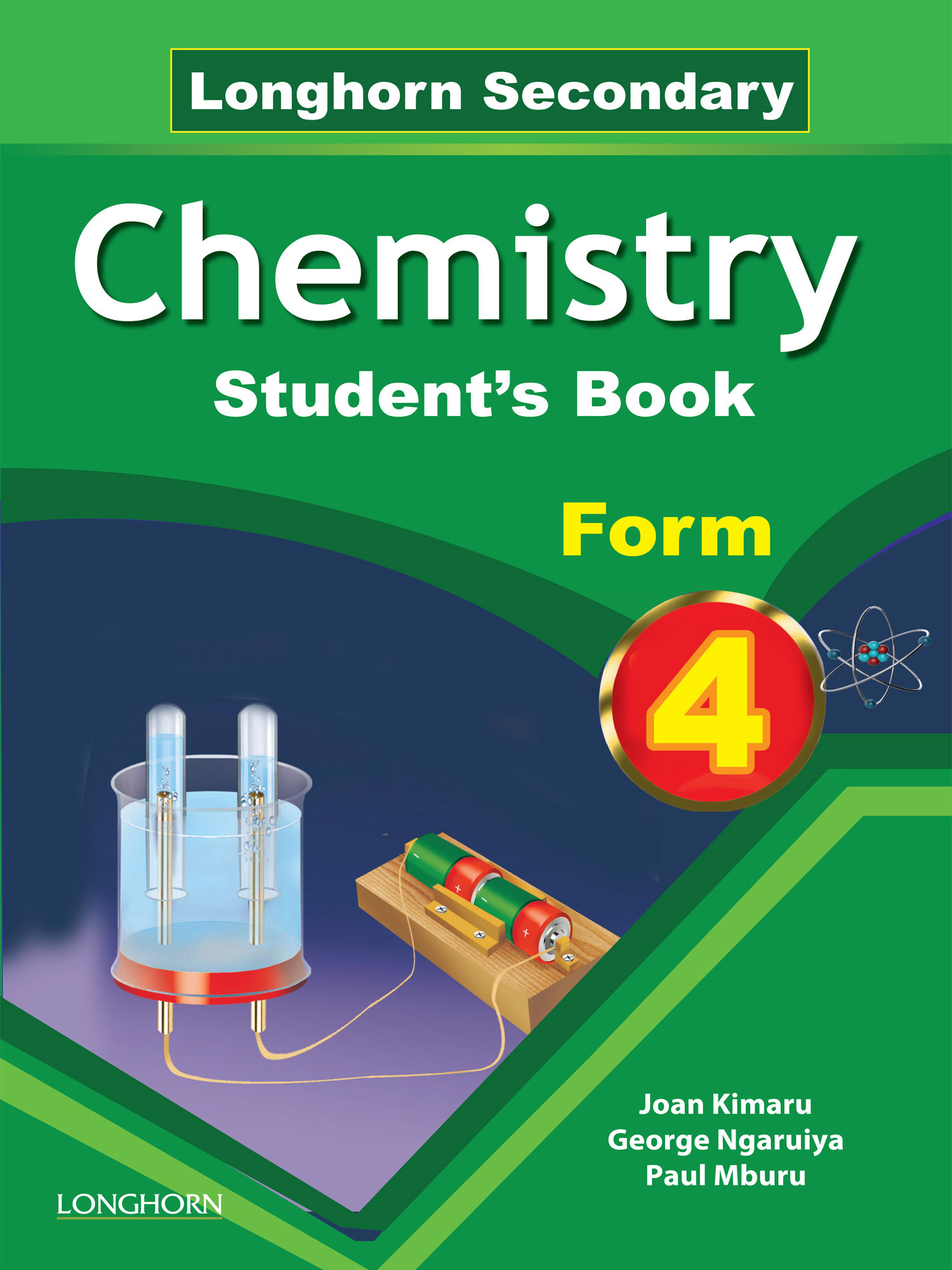 The study kit contains 71 chapters and teacher's exercises kit contains 192 exercises.

Authors

Joan Kimaru, George Ngaruiya, Paul Mburu

Exercises kit's authors

Joan Kimaru, George Ngaruiya, Paul Mburu

Subject

Chemistry

Grade

Form 4

Kit's language

English

Publisher

Longhorn Publishers

Included in packages
Longhorn Secondary Chemistry Series is a revised course developed in line with the curriculum implemented 2003. It fulfils all the goals and targets of the econdary Chemistry syllabus. 
Longhorn Secondary Chemistry Series makes learning Chemistry easier and enjoyable by: 
• presenting the contents in well and logically organised topics which facilitate sequential transition from one concept to the next. 
• presenting Chemistry as a practical subject where learning and development of skills and knowledge is mostly by discovery; way of experimental investigations. 
• emphasising the use of the International Union of Pure and Applied chemistry (IUPAC) system of nomenclature while still retaining some of the commonly used nomenclature for the purpose of guiding in understanding. 
• providing activities, exercises and projects in every topic which help in arriving at the desired logical conclusions. 
• providing well guided experiments with apparatus carefully suggested for each activity. 
• giving chances for self testing through revision exercises and self check tests. • numerous and appropriate illustrations of apparatus and experiment set ups. 
Longhorn Secondary Chemistry Form 4 adequately and appropriately covers the topics outlined in the Chemistry syllabus for Form 4. It is written by highly experienced authors and examiners of Chemistry.
1. Acid, bases and salts
2. Energy changes in chemical and physical properties
3. Reaction rates and reversible reactions
4. Electrochemistry
5. Metals
6. Organic Chemistry II (Alkanols and Alkanoic acids)
7. Radioactivity
8. Model Test Papers
9. Extras